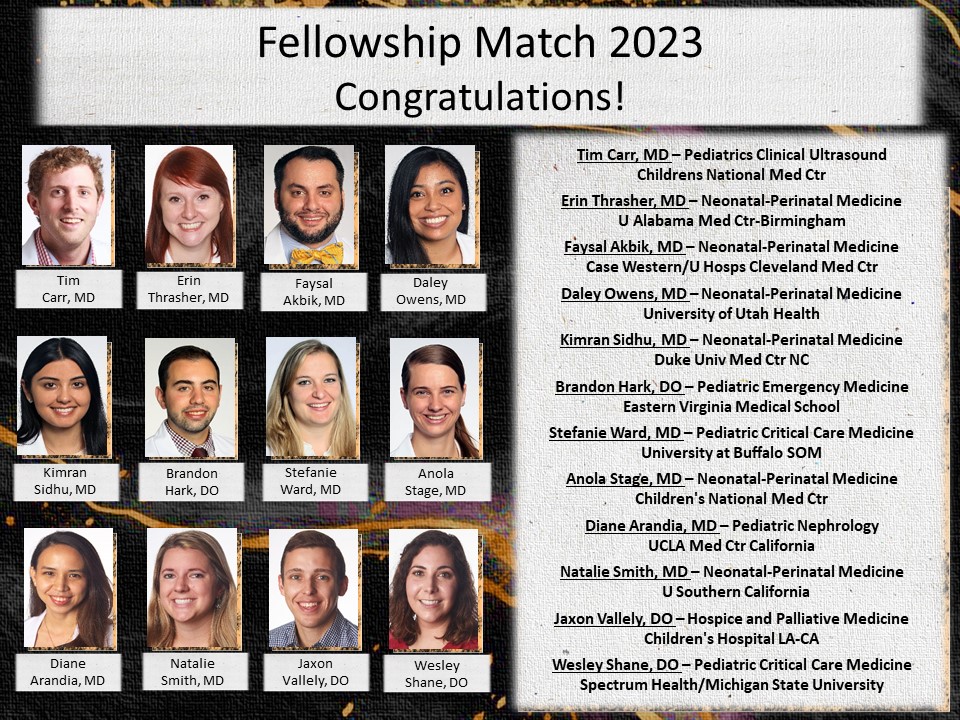 2023 Fellowship Match. Congratulations!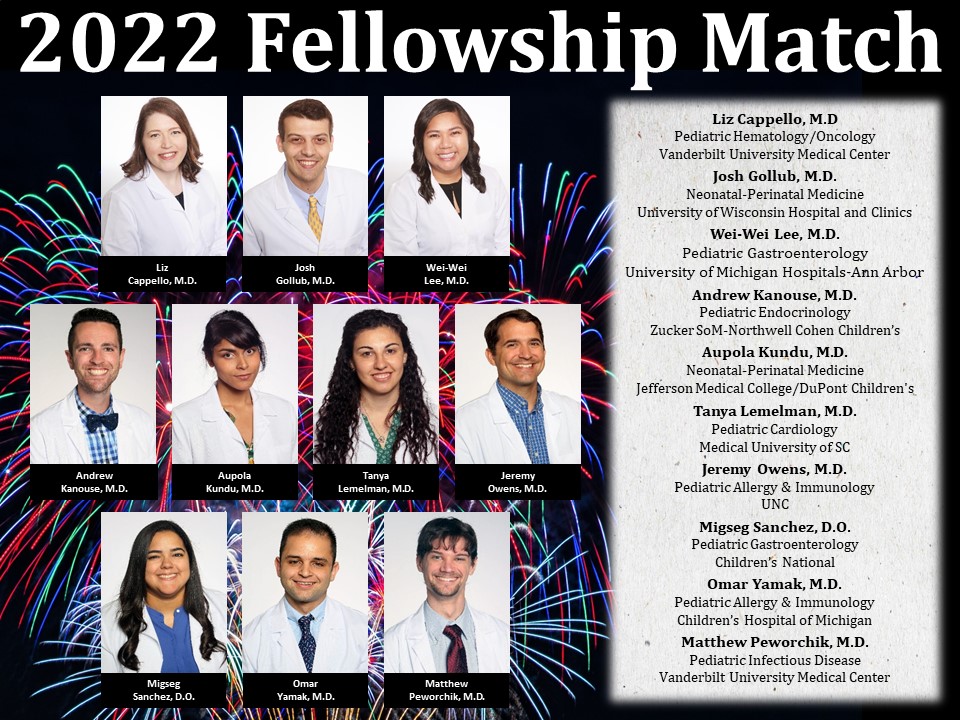 2022 Fellowship Match. Congratulations everyone!!
CONGRATULATIONS CLASS OF 2021!!!
2021 Fellowship Match. Congratulations everyone!!

The strength of any residency program rests in the caliber of its residents. CHKD/EVMS employs exemplary, well rounded residents with a passion for making the lives of children better.
Current trainees showcase diverse backgrounds with educations in a variety of quality medical institutions. Each training year is comprised of 22 residents (plus 4 chief residents).
Alumni
For over 50 years, our program's alumni have received superior preparation and immense support in pursuing successful career paths of their choosing. Learn more about EVMS/CHKD's Pediatric Residency graduates by visiting our alumni section.
Annual Resident Retreat
In addition to GME Wellness, we provide:
Annual Events & Socials
Program-affiliated Educational Conferences: Autism, Sports Medicine, Emergency Medicine, Chronic Illness, etc.
Academic year social kickoff (Rover Cruise, Blue Moon Taphouse)
Graduation events (Intern, Senior)
Fall residency program retreat (all classes)
Match day celebration and happy-hour
Pediatrics day at the zoo
Other Resident/Faculty socials (movie nights, Top Golf, Local sports games)
Schwartz Rounds
discuss the social and emotional issues in caring for patients and families
open and honest interdisciplinary dialog
Resident Debrief
group conversation and reflection facilitated by Dr. Ami Mehta, Director of Pain/Palliative Care and former chief resident
acknowledging frustrations, addressing work/life balance, developing coping mechanisms, and navigating resident life
Below are helpful content created by our Residents for all of our Residents.