David C. Lieb, MD
David C. Lieb, MD, FACE, FACP is the unaugural Aaron Vinik, MD, PhD Professor of Internal Medicine and Program Director of the Endocrinology Fellowship Program at Eastern Virginia Medical School in Norfolk, Virginia.
Dr. Lieb completed his medical school training at the University of Virginia and his internship and residency at Oregon Health and Science University in Portland, Oregon. He then completed his endocrinology fellowship at the University of Virginia, where he performed research in the laboratory of Dr. Robert Carey. Upon finishing his fellowship training, Dr. Lieb took a clinical educator position at EVMS, where he has been on faculty since 2009. His clinical interests include thyroid disease, including thyroid nodules and thyroid cancer management, as well as type 1 and type 2 diabetes management, and transgender endocrine care. He has been named a Top Doctor in Coastal Virginia Magazine and received the EVMS Faculty Award for Excellence in 2020.
Dr. Lieb is committed to medical education and has been the Program Director for the EVMS Endocrinology and Metabolism Fellowship Program since 2014. He was a member of the Accreditation Council for Graduate Medical Education - Milestones 2.0 Endocrinology, Diabetes and Metabolism Work Group that developed the updated endocrine fellowship milestones released in July 2021, and he was elected to join the Association of Program Directors in Endocrinology, Diabetes and Metabolism Leadership Council in April 2021. He also is a member of the APDEM Diversity, Equity and Inclusion Committee. Dr. Lieb is very active in the American Association of Clinical Endocrinology and serves as the chair for their Education Oversight Committee. He also is an active member of their Fellowship Education Committee. Dr. Lieb was recognized for his excellence in teaching when he was awarded the Outpatient Subspecialist Teaching Award by the Virginia chapter of the American College of Physicians in 2020.
When he's not in clinic or teaching, Dr. Lieb enjoys promoting the #EndoTwitter hashtag on Twitter, and spending time his wife Emily and their three boys.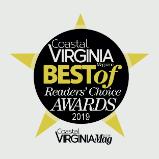 View Bio
View CV
---
Secondary Specialty
Diabetes Management
Clinical Interests and Skills
Endocrinology, Diabetes & Metabolism
Title
Professor, Clinical
Research Interests
Medical Education
MD in Medicine, 2003 - University of Virginia
Residency
Internal Medicine, 2006 - Oregon Health and Science
Fellowship
Endocrinology, 2009 - University of Virginia
Board Certification
Internal Medicine - 2006
Endocrinology, Diabetes & Metabolism - 2009
Additional Certifications
Affiliation
Affiliation:
American College of Physicians (2001-present)
The Endocrine Society (2007-present)
American Diabetes Association (2010-present)
American Association of Clinical Endocrinologists (2008-present)
Medical Society of Virginia (2006-present)
Association of Specialty Professors (2012-present)