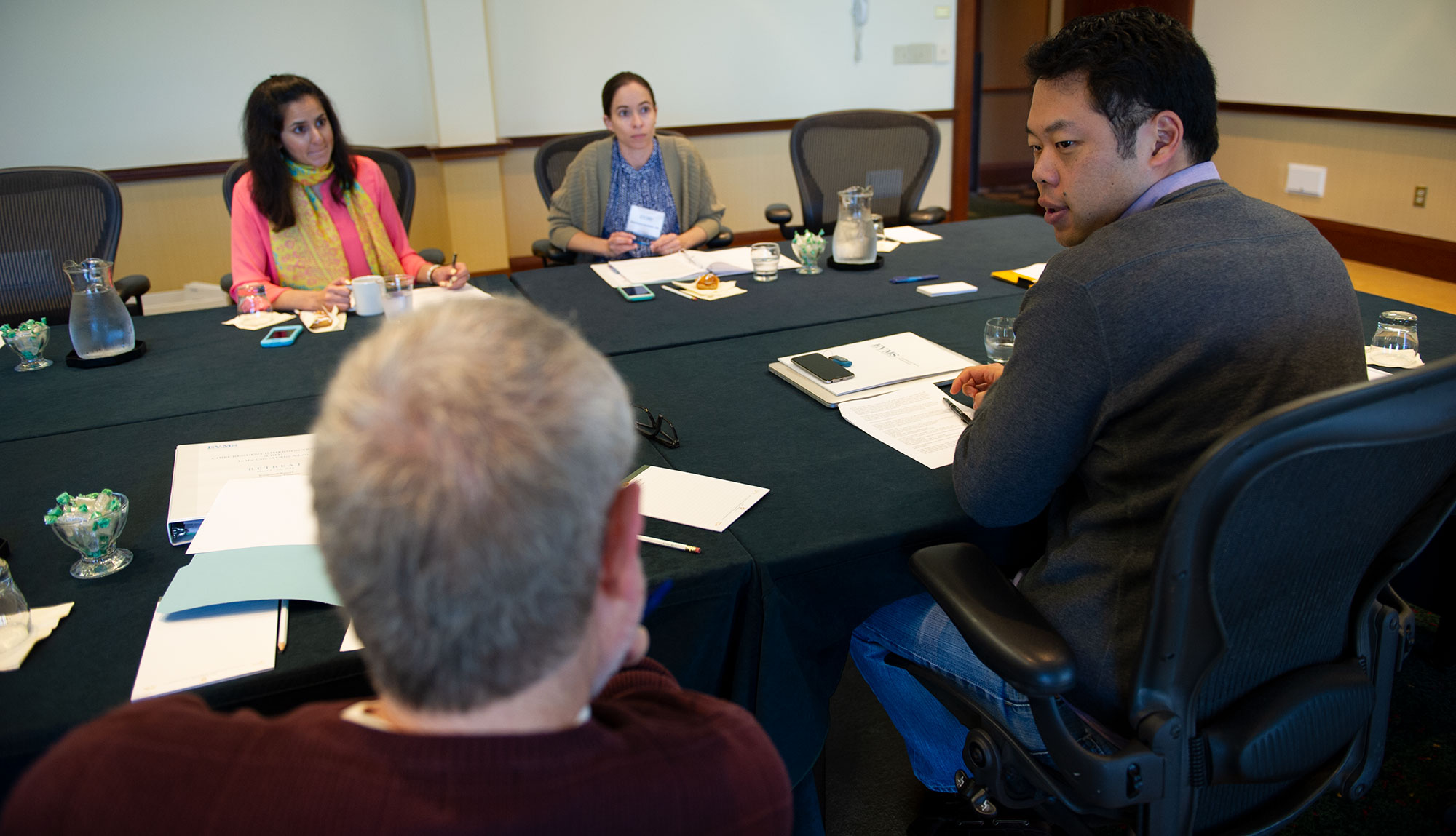 Combined Internal Medicine & Geriatrics Residency
Serve a growing population of seniors by becoming a geriatrician in our Combined Internal Medicine & Geriatrics Residency.
Combined Internal Medicine & Geriatrics Residency
Where you'll train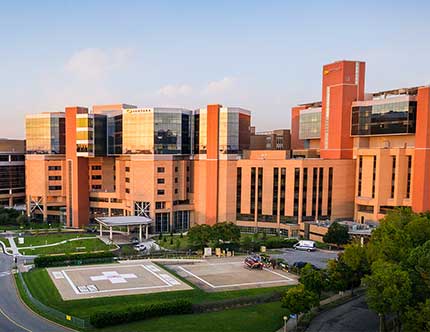 Sentara Norfolk General Hospital
Sentara Norfolk General Hospital is home to the area's only Level I trauma center and burn trauma unit, the region's premier heart program and the primary teaching hospital for EVMS. Designated by U.S. News and World Report as "high-performing" in Geriatrics, the medical center's active cardiology, cardiac rehabilitation, sleep medicine, epilepsy and oncology programs, as well as its heart, lung, kidney and pancreas transplant programs, make Sentara Norfolk General an ideal place for trainees to obtain the training that will prepare them as an internist and geriatrician.
Berger-Goldrich Home at Beth Sholom Village
Beth Sholom Village's Berger-Goldrich Home is a 120-bed post-acute care facility offering skilled nursing, rehabilitation, long-term care, chronic and palliative care and special care in the memory support unit. The facility provides diverse exposure to general rehabilitation for amputees and post-hospitalized patients following strokes and neck, back, hip and knee surgeries and for patients with neurologic and musculoskeletal disorders. Trainees complete their longitudinal experience at the Berger-Goldrich Home, working a half-day each month with the home's patients throughout their time at EVMS.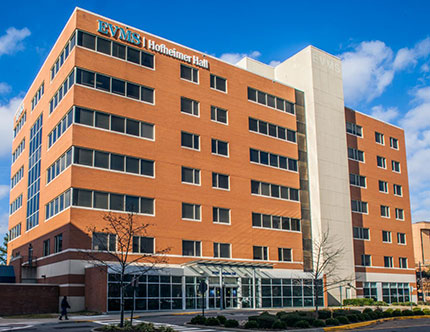 EVMS Hofheimer Hall
Trainees and attending physicians hold Internal Medicine clinics in EVMS' Hofheimer Hall, the residency's primary teaching site and home to EVMS' Glennan Center for Geriatrics and Gerontology, the Geriatric Assessment Clinic and the Memory Assessment Clinic. Trainees attend weekly Internal Medicine Grand Rounds at this on-campus building, just across the street from Sentara Norfolk General Hospital. Hofheimer Hall houses practice locations and offices for subspecialties, including the Glennan Center, Pulmonary and Critical Care and Infectious Diseases.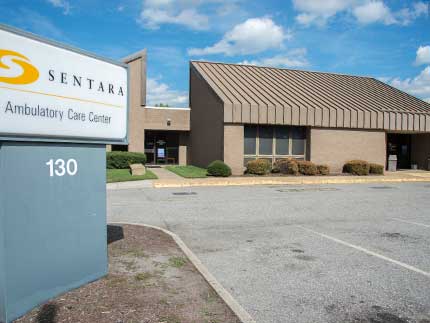 Sentara Ambulatory Care Clinic
Our residents participate in Sentara's Ambulatory Care Clinic, which provides uncompensated medical care to uninsured or underinsured Norfolk residents in 17,000 annual visits. The clinic is a follow-up option for patients recently discharged from Sentara hospitals and emergency facilities. The Ambulatory Care Clinic provides various services including lab services, X-rays, EKGs, specialty clinics and medication assistance programs, which are available to help patients get prescription medications free or at a reduced cost. Trainees rotate in the clinic during all three years of residency and work with a multidisciplinary healthcare team to deliver continuity care and maintain patient relations.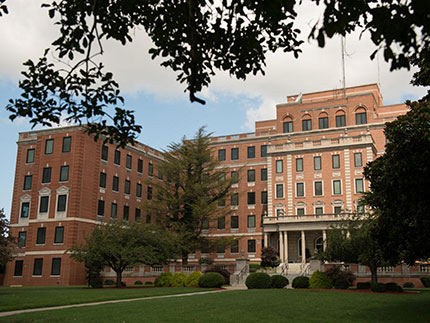 Hampton Veterans Affairs Medical Center
The Hampton Veterans Affairs Medical Center has 142 acute beds in medicine, surgery, psychiatry and neurology, 234 extended care beds in intermediate medicine, palliative (hospice) care, spinal cord injury and nursing home care and a 294-bed rehabilitative residential care domiciliary for a total of 670 operating beds. Internal Medicine research at this facility focuses on diseases related to aging and nutrition. Combined Internal Medicine and Geriatrics residents complete a geriatric rotation in their second year of training.
Previous
Next
At EVMS, we know life happens, and we want you to be covered when it does. That's why we offer competitive benefits packages for our residents and fellows.