‌‌

‌

‌

‌

‌

‌
Principle: To become self-directed learners, students must learn to monitor and adjust their approaches to learning.
Learners may engage in a variety of metacognitive processes to monitor and control their learning—assessing the task at hand, evaluating their own strengths and weaknesses, planning their approach, applying and monitoring various strategies, and reflecting on the degree to which their current approach is working. Unfortunately, students tend not to engage in these processes naturally. When students develop the skills to engage these processes, they gain intellectual habits that not only improve their performance but also their effectiveness as learners (Ambrose, Bridges, Lovett, DiPietro, & Norman, 2010, p.6).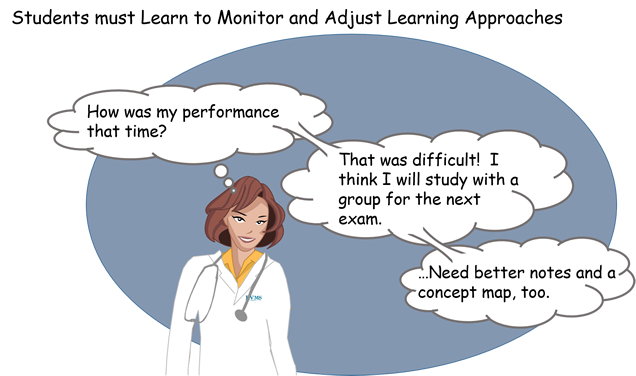 ‌
For more information visit Carnegie Mellon's Eberly Center for Teaching Excellence and Education Innovation.
Ambrose, S. A., Bridges, M. W., Lovett, M. C., DiPietro, M., & Norman, M. K. (2010). How Learning Works: 7 Research-Based Principles for Smart Teaching. San Francisco, CA: Josey-Bass.