At the Intersection of Healthcare and Innovation
Pardon our dust, we're growing!
EVMS has broken ground on a new building at the corner of Brambleton and Colley avenues. Scheduled to open in 2020, this new academic center will be a vital hub for the collaborative work that defines our distinctive approach to medicine, and support the next generation of leadership and growth at EVMS.
Want to be part of our future?
Contact EVMS Development to name your space today.
Name your space
Pictured from left to right: Jon, Melanie, Brad, Terri, Kathy (Scott-Waitzer), Eddie, Richard and Leah Waitzer
Thank you, Waitzers
Changing the landscape of our campus and our region's health Eastern Virginia Medical School is pleased to announce the naming of its newest building slated to open in fall 2020; pleased to announce another family determined to deliver on the promise of a healthier Hampton Roads for the next 50 years.
The Waitzers' most recent gift will change the landscape of our campus and our region's health. Waitzer Hall is more than a building. It is a commitment to recruiting the best faculty and students, to conducting innovative research, to delivering outstanding patient care to those who call Hampton Roads home.
The Leah & Richard Waitzer Foundation
Leadership has been the cornerstone of the Waitzers' lifelong commitment to their community. Married for over 60 years and graduates of the Norfolk Public Schools, they have given their time, talent and treasure to making Hampton Roads a better place.
Images courtesy of EYP/RRMM
Waitzer Hall
Opening Fall 2020
Two-section building:
Three-story podium and 11-story tower
138,000 gross square feet
89,000 net square feet
310 parking spaces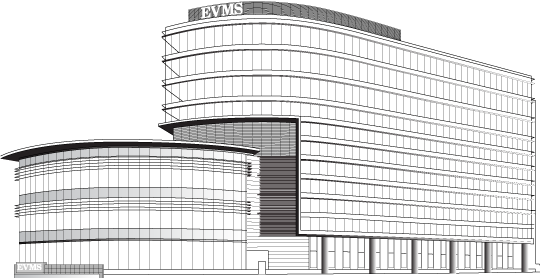 Podium
Three 170-seat classrooms
Two 60-seat classrooms
One 170-seat testing center
Formal and informal student study spaces with more than 200 seats
Wellness center
Tower
Top three floors for education, faculty and academic administration space
Seven floors for parking
Ground floor for academic and support space
EVMS Through the Years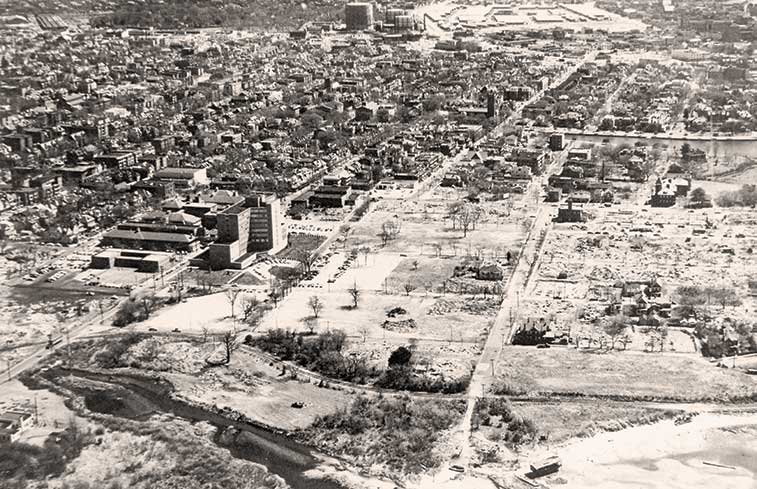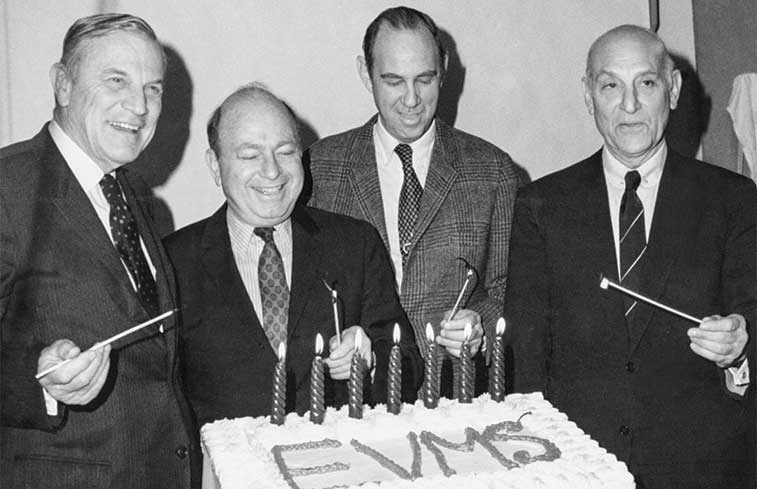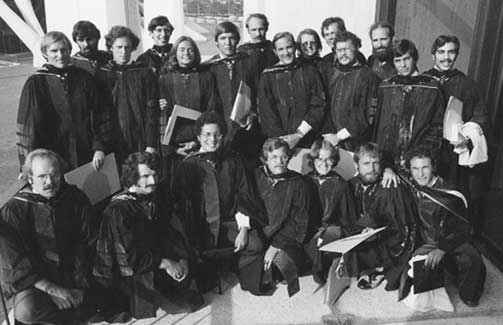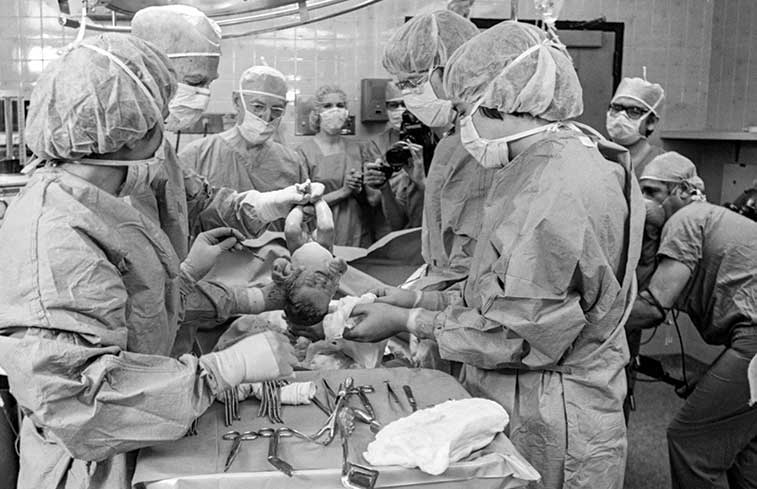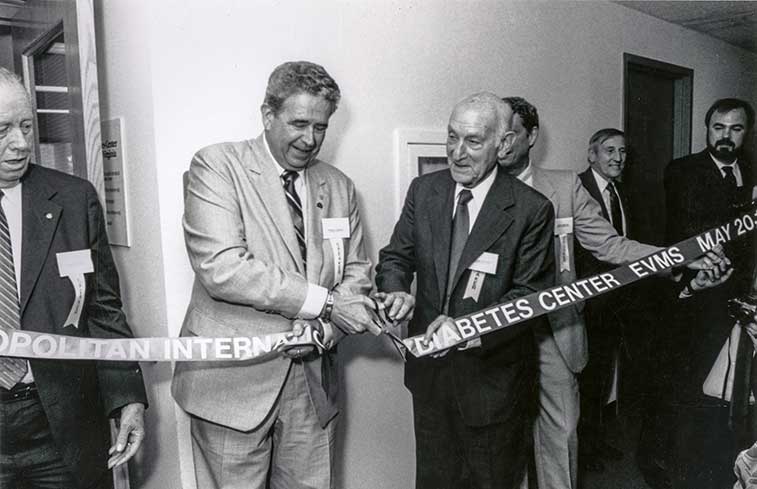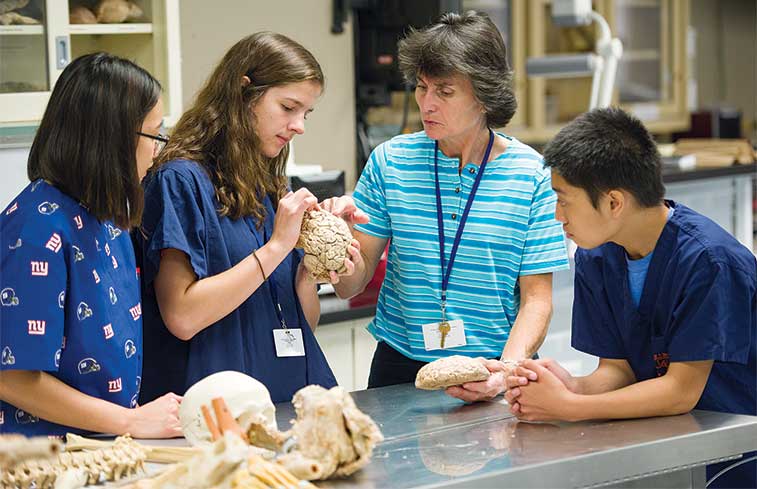 Watch the construction of Waitzer Hall
A generation ago, the people in Hampton Roads were extremely generous when they established this medical school in response to a physician shortage. With another physician shortage looming by 2020, we are relying on the community's generosity once again. Our new building will provide much-needed space for the growing number of physicians and health professionals that we train. Every gift made to EVMS is an investment in the future of healthcare in Hampton Roads. Thank you for supporting EVMS. For more information about how your gift can impact EVMS, please contact EVMS Development at giving@evms.edu or 757.965.8500.