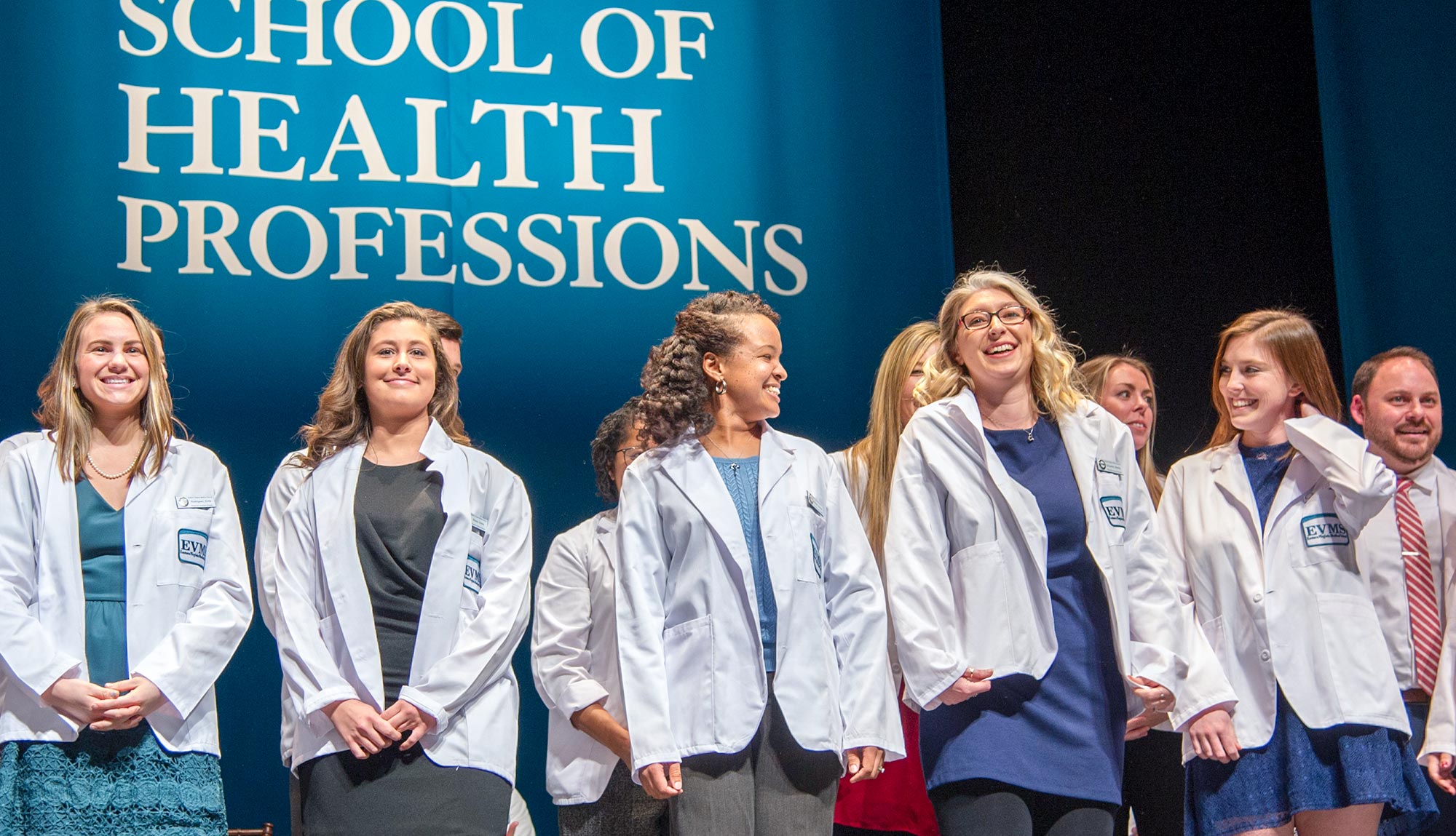 School of Health Professions
Become a competent and compassionate health professional at a school dedicated to improving the health of the community and beyond.
Considering a career in health professions or biomedical research? Sign up for our open house on October 27, and see which program is right for you.
Educating tomorrow's leading health professionals
With state-of-the-art facilities and world-renowned faculty, EVMS is an excellent place to learn.
We partner with hospitals, health systems, clinics and other universities to provide a diverse range of health professions programs and post-graduate training.