"This is something we are all passionate about"
Health department partners with EVMS to reduce infant mortality
In 2013, the Virginia Department of Health found that the state's infant-mortality rate was about the same as the national average: 6.2 infant deaths per 1,000 live births. But in Norfolk, the rate for African-Americans was much higher — nearly tripling to 18.2.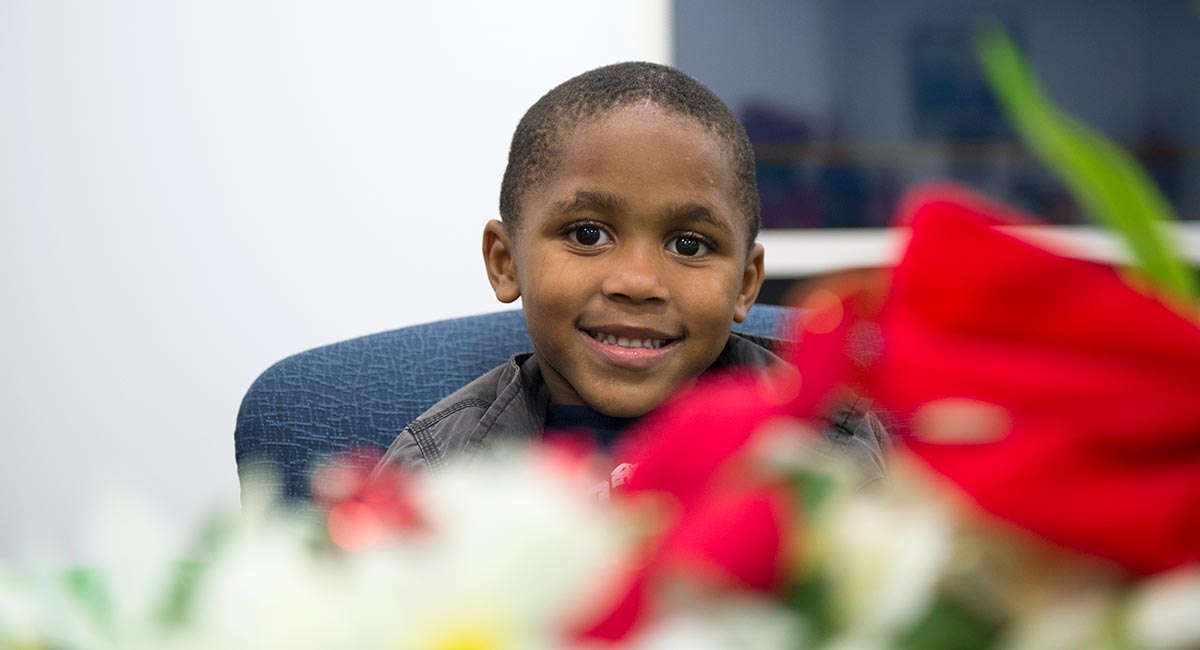 This disturbing trend spurred the Virginia Healthy Start Initiative to award EVMS a grant to administer the Loving Steps program. Loving Steps aims to eliminate significant disparities in perinatal health experienced by African-American women and their families to prevent infant mortality and low-weight births.
The program uses a home-visiting model to help high-risk families have healthy pregnancies and get parental education, resources and support up to two years after their babies are born.
Elinida Southwell first heard about the program from her sister. With two young sons, she was struggling to find a way to to deal with all of the issues she was facing. Although skeptical, she signed up for the Loving Steps support group.
"At first I wasn't sure how they could help, but during each meeting I learned something new about resources that were designed to help people just like me," Ms. Southwell says. Soon after her first support group, she took advantage of the program's other resources, including home visits to identify any medical, nutritional, social and economic risks.
Within the first few visits, her community health coordinator, Virginia Jones-Thorpe, identified that her oldest son might be able to qualify for a free school designed to help him overcome his developmental and social delays. "The school made all the difference in the world," Ms. Southwell says. "The hands-on family approach helped him develop and helped me learn how to be a better parent."
The help didn't stop there. When Ms. Southwell was having trouble getting assistance from a municipal agency, Ms. Jones-Thorpe didn't hesitate to step in. "She's truly an advocate for the mother, father and the children," Ms. Southwell says. "I don't know where we would be without her help."
Right now she's also helping them evaluate what they need to do to be able to buy their own home.
"We try to identify problems that these families are facing and connect them with resources that can make a difference," says Shawn Ware-Avant, Loving Steps Project Coordinator for the Virginia Healthy Start Initiative. "The racial disparities for children in Norfolk are significant. Changing this trend is something we are all passionate about."