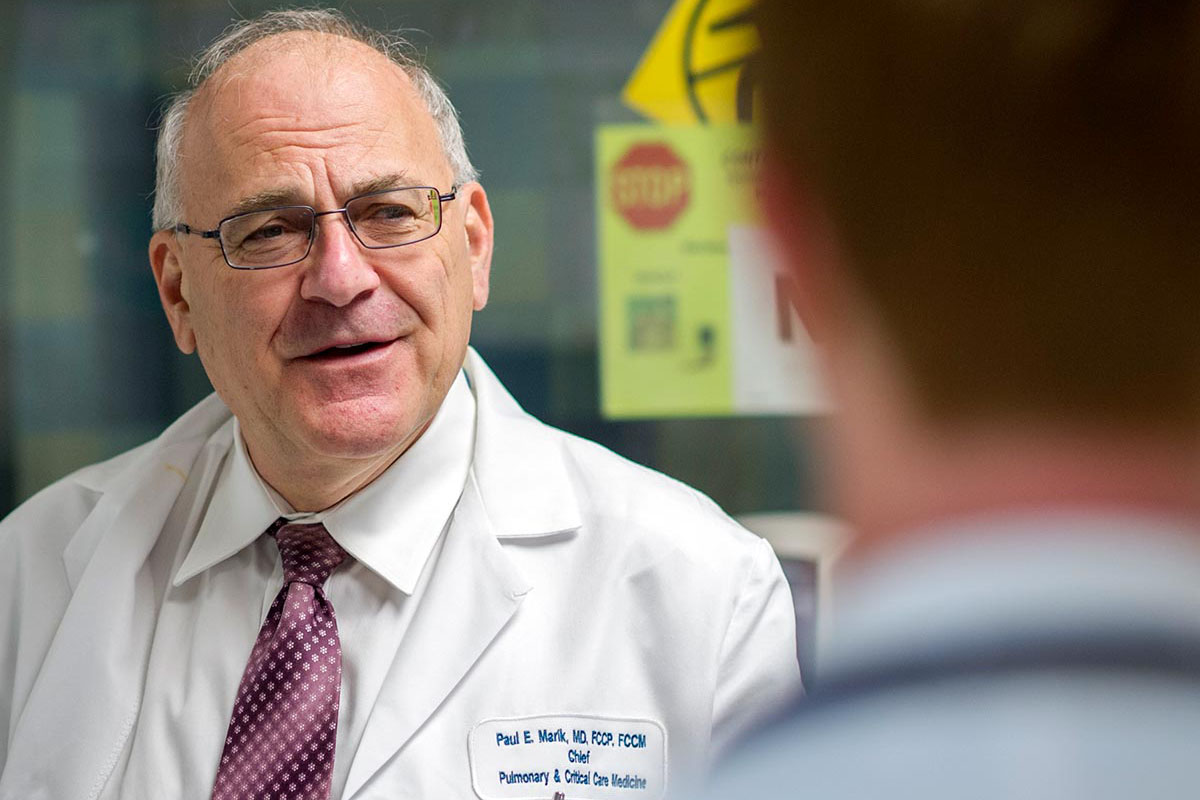 Skilled teacher wins national recognition

Critical-care physician Paul Marik, MBBCh, has teaching awards from every institution where he has worked. Since his arrival at EVMS in 2009, he has received five awards, including the Teacher of the Year Award from the Virginia chapter of the American College of Physicians (ACP).
In March 2017, he will add his most prestigious award yet: the ACP Award for Outstanding Educator of Residents and Fellows.
"He creates a nurturing learning environment where residents feel comfortable being able to ask questions and build on their knowledge base," says Mit Patel, MD, a third-year resident in Internal medicine.
Dr. Marik is the EVMS Foundation Distinguished Professor in Internal Medicine, Professor of Internal Medicine and Chief of Pulmonary and Critical Care Medicine at EVMS. A talented clinician and researcher, as well as a model teacher, he has had an impact well beyond EVMS. His two books and other educational materials have been adopted by pulmonary/critical-care fellowships around the U.S., according to Jerry Nadler, MD, the Harry H. Mansbach Chair in Internal Medicine, Professor and Chair of Internal Medicine and Vice Dean for Research.
The books have been translated into several languages, Dr. Nadler says, "emphasizing the international appeal and relevance of his educational style."
---