Dr. Britt chosen for one of medicine's highest honors
It's 3:19 a.m. and L.D. Britt, MD, MPH, is starting his day. Not 3:18. Not 3:20. It's the exact time, he says, that works best for him.
He stretches. He says his prayers. Then he heads to the gym for some cardio. He will be at the hospital by 7 a.m. There will be little time for sitting or relaxing — not for him and certainly not for his surgical residents.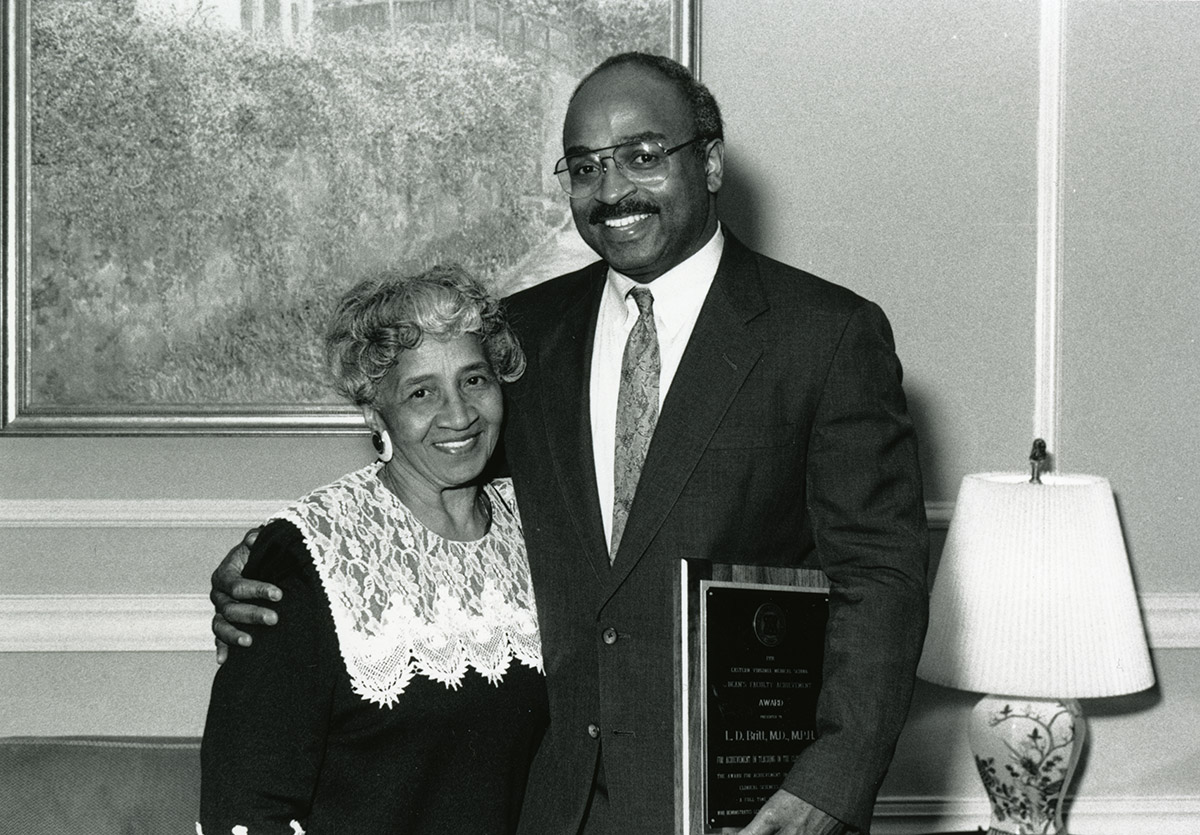 This is a pace he has perfected, and the 65-year-old surgeon doesn't plan on slowing down.
For example, on a recent Saturday afternoon, Dr. Britt, the Edward J. Brickhouse Chair in Surgery, the Henry Ford Professor of Surgery and Professor and Chair of Surgery, sat in a computer classroom taking an acute-care surgery certification exam. Most in the room were young enough to be his children.
There is no excuse note, even if you are credited with helping to create the specialty and authoring the textbook, he says.
The exam took six hours.
"You have to keep challenging yourself," Dr. Britt says. "I don't expect from anyone else what I am not willing to put forth and do myself."
Dr. Britt has never backed down from a challenge. As a child growing up in segregated Suffolk, his parents taught him that hard work and excellence were a must.
He attended the University of Virginia and while there, he asked advisers which medical school was the best in the country. They said Harvard.
"So I told myself that is where I will go," Dr. Britt says.
And he did. There he earned dual degrees from Harvard's medical school and school of public health.
Still, he always knew he would come home to Hampton Roads to give back to the community that helped shape him. Dr. Britt joined the EVMS faculty in 1986 and has served as Chair of EVMS Surgery since 1994. For the first 25 years of his career, he traveled to Suffolk every Tuesday to see patients who couldn't make it to Norfolk. He even made home visits to his former schoolteachers.
"I like to be able to say that EVMS is a school without walls, that we are truly embedded in the community," Dr. Britt says. "We live and breathe our motto."
It is a motto that has both inspired and driven him throughout his highly recognized career.
"I will never forget how instrumental you were in helping my mother recover when she was ill in 2003. Thank you so much."
"It was truly an honor to have worked beside such a great man so many years ago. I learned more in a day from L.D. Britt than in a lifetime of working in the field."
"He saved my son B.J. and for that I will always be eternally grateful."
"[He] made sure I was well prepared to face anything that came my way in the operating room. Great man. Great mentor. Great person."
"Dr. Britt is a renaissance man of science. He is a brilliant clinician, an extraordinarily accomplished scientist, and a true leader in organized medicine."
Dr. Britt has received numerous awards for his outstanding contributions to medical education. He was the first African-American in the nation to have an endowed chair in surgery, and he has held several leadership positions, including Director on the American Board of Surgery, past Chair of the Board of Regents of the American College of Surgeons and past President of the American College of Surgeons.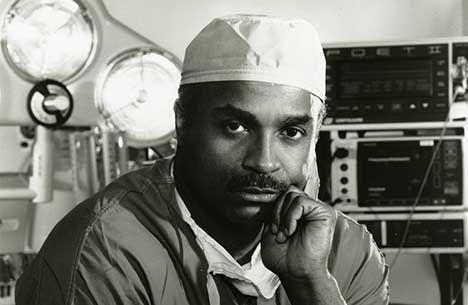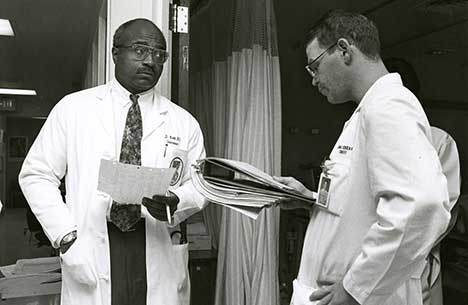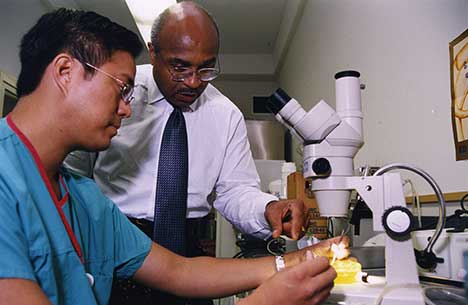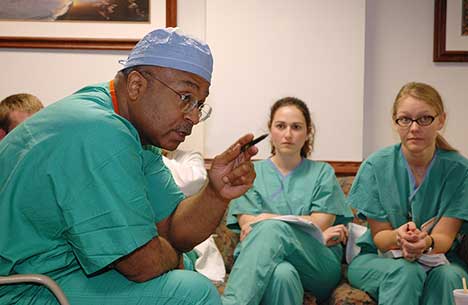 But in October, Dr. Britt earned a distinction like no other. He was the first faculty member from EVMS ever to be elected to the National Academy of Medicine (NAM) — considered one of the highest honors in the fields of health and medicine.
Established originally as the Institute of Medicine in 1970 by the National Academy of Sciences, NAM addresses critical issues in health, science, medicine and related policy.
Dr. Britt was one of 70 new members and the only physician from Virginia elected to NAM this year. Within NAM's 2,000 members elected over more than four decades, Dr. Britt is the first acute-care-specialty surgeon.
Of the more than 850,000 practicing physicians in the United States, fewer than 1 percent are elected to NAM.
"Dr. Britt is the consummate surgeon, leader, scientist and academician who has advanced the field of surgery and medicine at EVMS, the nation and beyond," says Richard Homan, MD, President and Provost of EVMS and Dean of the School of Medicine. "He is beloved as a medical educator and role model and has served as a mentor for hundreds of medical students, residents and faculty at EVMS and countless other academic health centers.
"We are so proud and fortunate that he started his academic career at EVMS and continues to serve as our Chair of Surgery. Through his work, he has indeed changed the world."
Timothy Eberlein, MD, the Bixby Professor of Surgery and head of the department of surgery at Washington University School of Medicine, praises Dr. Britt's work in academic medicine, calling him "one of the most influential leaders in all of American academic medicine."
Dr. Eberlein, a member of the Board of Regents of the American College of Surgeons (ACS), says that through his leadership with the ACS, Dr. Britt helped establish new paradigms of surgical training; championed the utilization of risk-adjusted outcome measures for physician performance; is a strong advocate for inclusion of women and minorities in leadership positions; and is mobilizing considerable resources to reduce the burden of disease in underserved communities across the U.S.
"It is rare in any professional endeavor to see firsthand such an unparalleled leader," Dr. Eberlein says. "Dr. Britt has had an enormous and lasting impact on virtually every aspect of American surgery."
But for Dr. Britt, the NAM election is less about him and more about the institution that he calls home.
"This is a testament to the great things being accomplished here at EVMS," Dr. Britt says. "We are a young medical school, but we are making a difference in healthcare, research and education, and people are taking note of that."