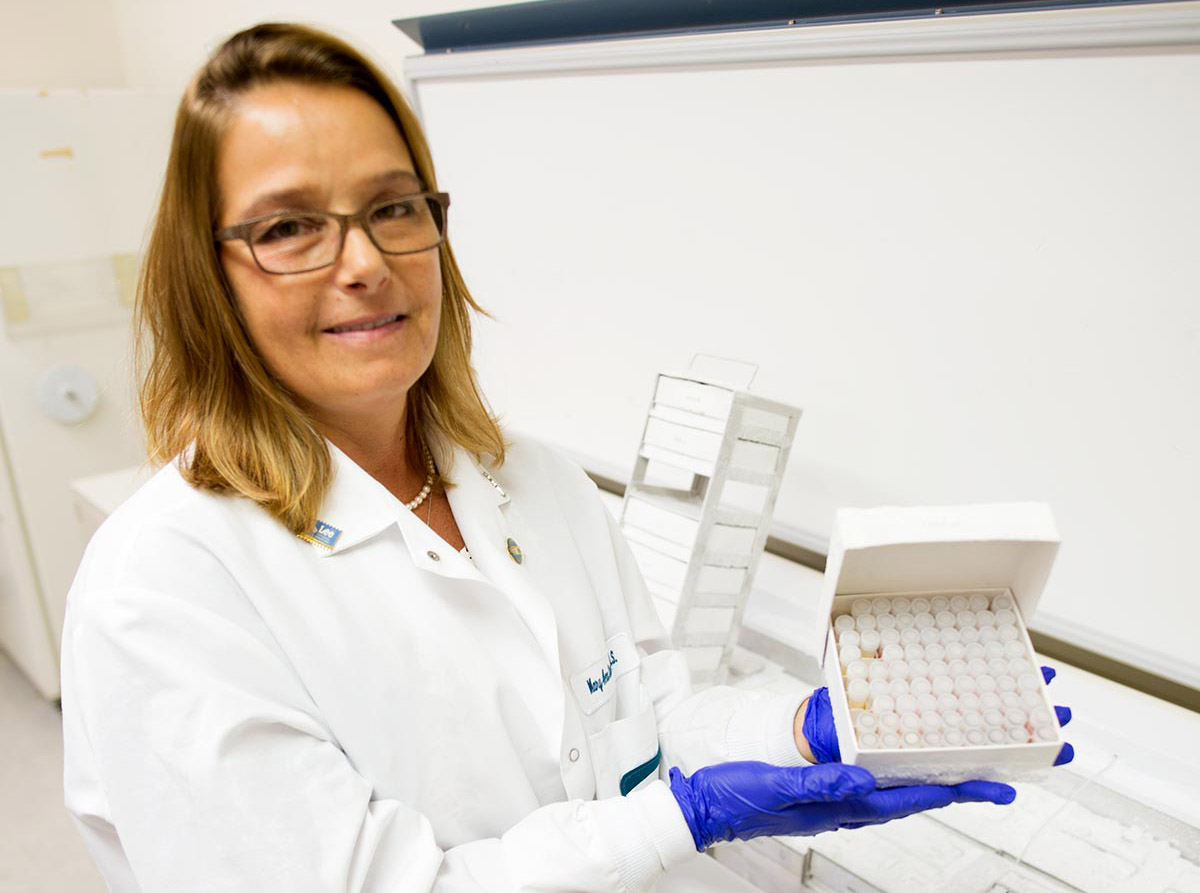 EVMS wins NIH grant for biomarker research
The National Cancer Institute, part of the National Institutes of Health, recently awarded researchers at the Leroy T. Canoles Jr. Cancer Research Center a $2.1 million grant to continue work on a breakthrough in the early detection of aggressive prostate cancer. The EVMS-led research team brings together internationally recognized translational research groups from the U.S. and Canada.
The EVMS team will be one of 15 Early Detection Research Network's Biomarker Development Laboratories across the country. These development groups work to streamline the bench-to-bedside process — turning laboratory research into clinical treatment.
"This grant will help us continue our work to develop tests that can identify aggressive prostate cancer before it advances and to realize our dream of personalized medicine that can tailor treatment decisions to fit the individual patient," says John Semmes, PhD, Director of the cancer research center, the Anthem Distinguished Professor for Cancer Research and Professor of Microbiology and Molecular Cell Biology.
Julius Nyalwidhe, PhD, of the cancer research center, co-leads the EVMS group with Dr. Semmes. He also is an Assistant Professor of Microbiology and Molecular Cell Biology.
In the initial phase of the study, researchers identified a liquid-biopsy biomarker for aggressive prostate cancer. It's the first liquid biomarker of its kind. The next step in the study is to optimize assay performance and test for clinical effectiveness. It could be only five years before the biomarker is widely used in clinical environments.