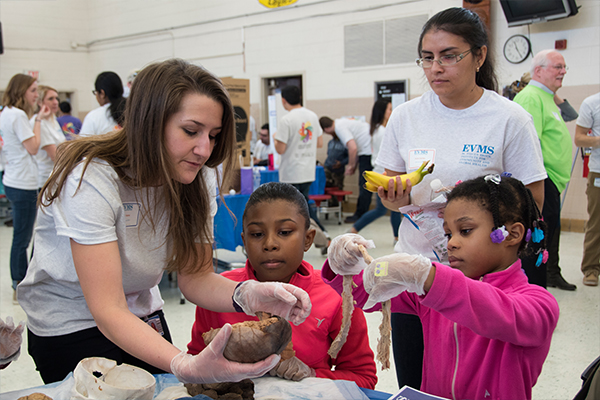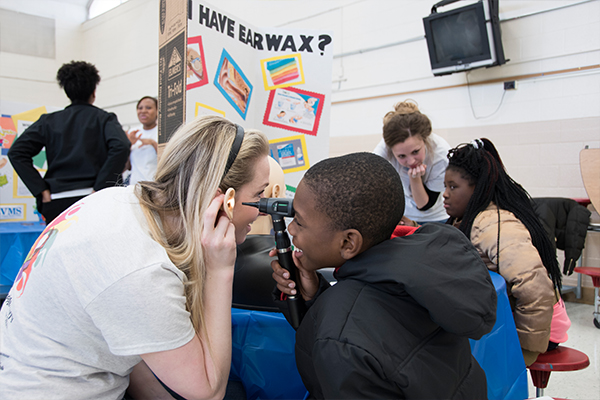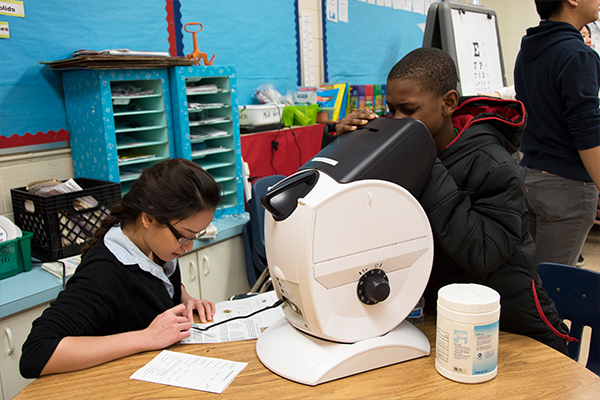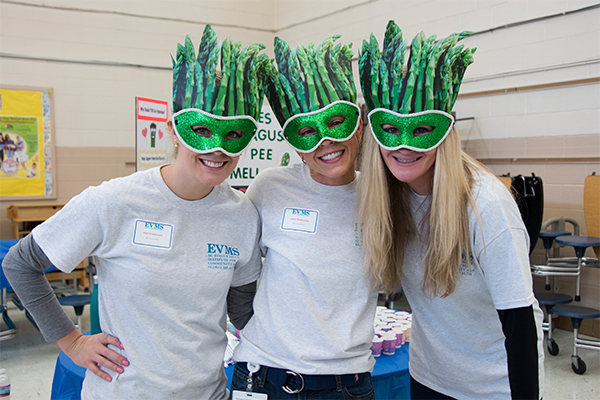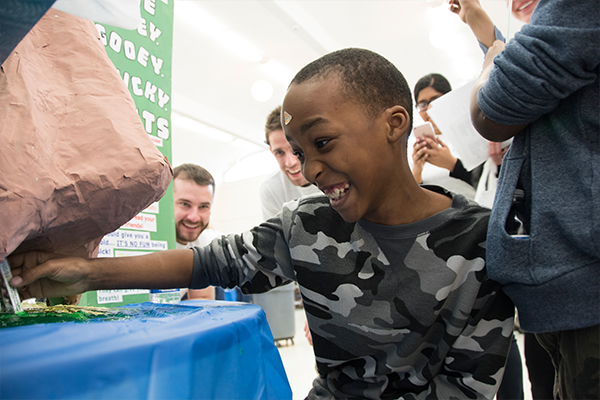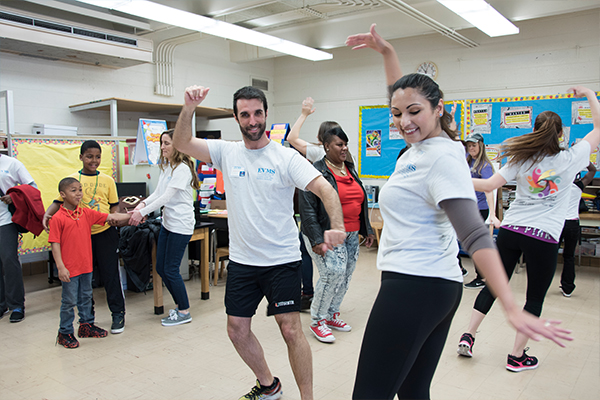 PA students aim to make a big impact
Students in the EVMS Master of Physician Assistant (MPA) Program hosted Community Impact Day at Tidewater Park Elementary School in Norfolk during their orientation week earlier this spring.
From hula hooping to the science behind why you shouldn't pick your nose, PA students provided a number of educational and fun stations for elementary school children and their families to visit.
The community service project was made possible through a collaboration of EVMS' Brock Institute, the United Way of South Hampton Roads and Norfolk Public Schools.
Community Impact Day introduces the newest members of the EVMS student body to the service learning practices of the institution.