Critical-care doctor helps craft national guidelines for ultrasound use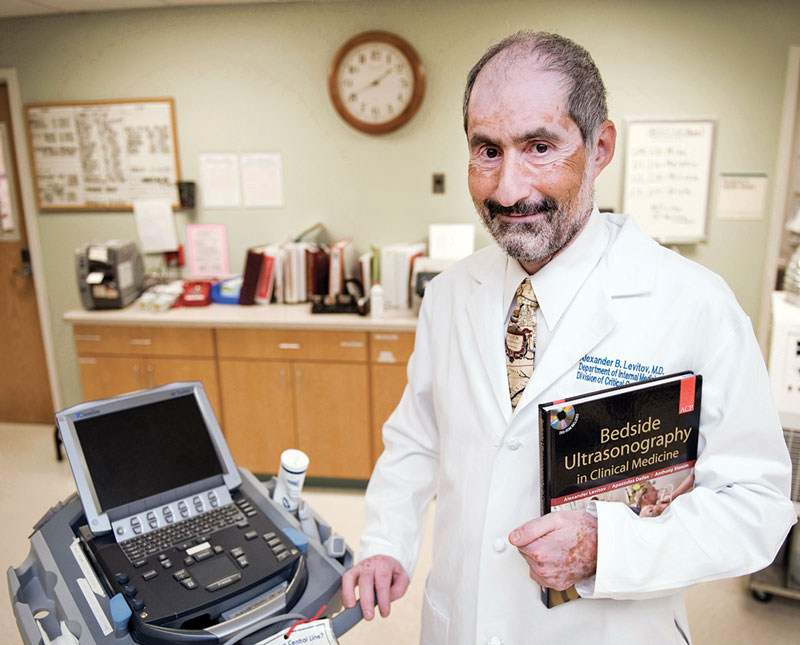 Ultrasound machines — some as small as a cell phone — are a common sight in hospitals and medical offices. Now, thanks in part to an EVMS expert, health-care providers have detailed guidelines about how to take full advantage of this valuable imaging tool.
Alexander Levitov, MD, Professor of Internal Medicine, is a co-author of "The Appropriate Use of Ultrasound When Evaluating Critically Ill Patients." The two-part guidelines offer advice for general usage. Dr. Levitov is lead author on part two, which covers how to image the heart.
"In general, we believe that ultrasound examination should be done on most patients in the emergency department or in the intensive care unit (ICU)," says Dr. Levitov, who worked with colleagues under the auspices of the Society of Critical Care Medicine to craft the guidelines — the first nationally recognized recommendations of their kind.
"I cannot provide care to critically ill patients without the ultrasound system at the bedside," Dr. Levitov says. "Conditions change rapidly in the ICU, and ultrasound is the best way to assure me that I am on the right track."
The guidelines consist of 60 separate recommendations. They are available to the more than 70,000 physicians, physician assistants and other providers involved in care of the critically ill in the United States.
Dr. Levitov and several EVMS colleagues have earned a national reputation for their expertise in the use of handheld ultrasound and for their leadership in spearheading widespread adoption of the new technology.