EVMS students complete inaugural research fellowship with William & Mary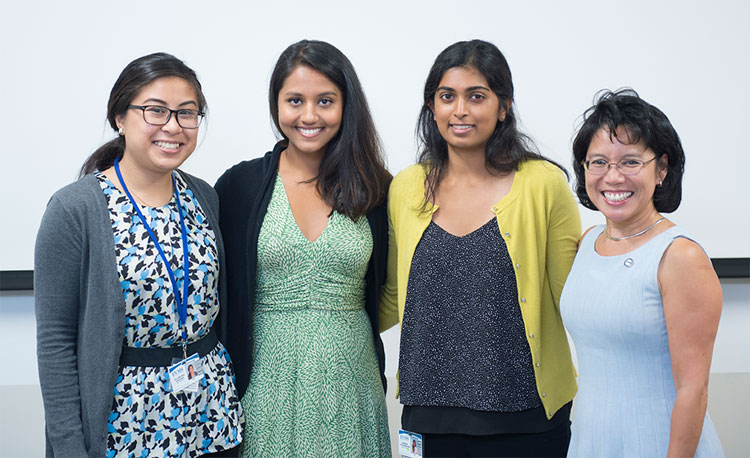 William & Mary and EVMS recently partnered on a new student-faculty research project. Three EVMS students completed the 2015 Schroeder Center-Brock Institute (SC-BI) Summer Fellowship Program.
"This fellowship is a wonderful collaborative effort between EVMS and William & Mary's Schroder Center for Health Policy, introducing students to research that can impact the health of our community," says Cynthia Romero, MD (MD '93), Director of the M. Foscue Brock Institute for Community and Global Health at EVMS. "This program was designed for our students to learn from their faculty mentors, from William & Mary faculty and from each other."
During the seven-week program, Jillian Rae Capucao, a first-year MPH student in the epidemiology track, and second-year medical students Meghana Kaloji and Abirami Thiyagarajan completed individual research papers relating to health-policy analysis or health-services research.
The EVMS SC-BI fellows posed their own research questions, interacted with four W&M student fellows and worked with a faculty mentor from the partnering institution.
"I hope our EVMS SC-BI fellows gained insight from this research experience," Dr. Romero says, "and that it may inspire them to pursue research and quality-improvement activities that benefit their communities."