EVMS receives $2.7 million NIH grant to help improve pregnancy outcomes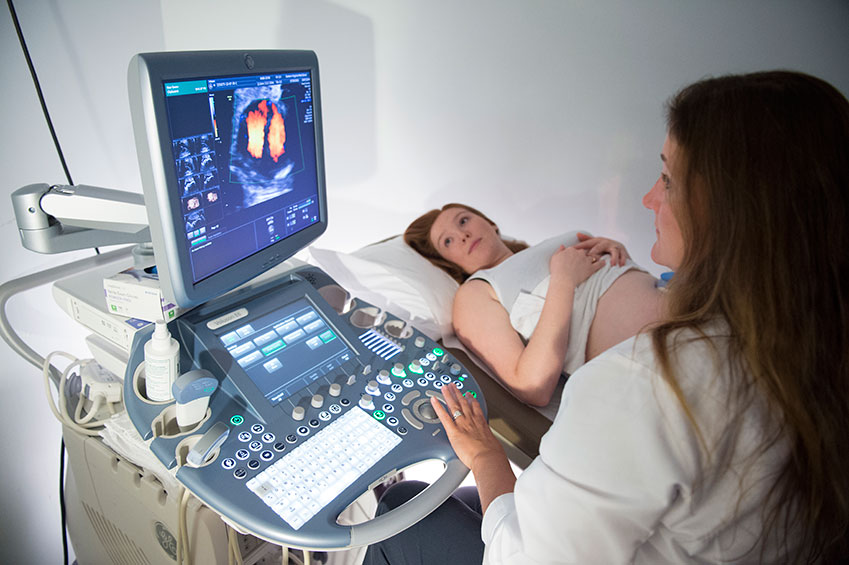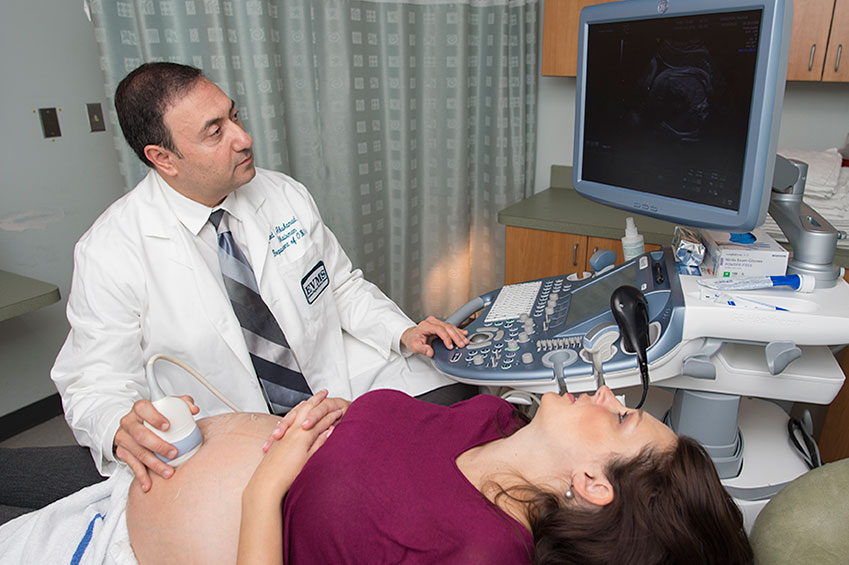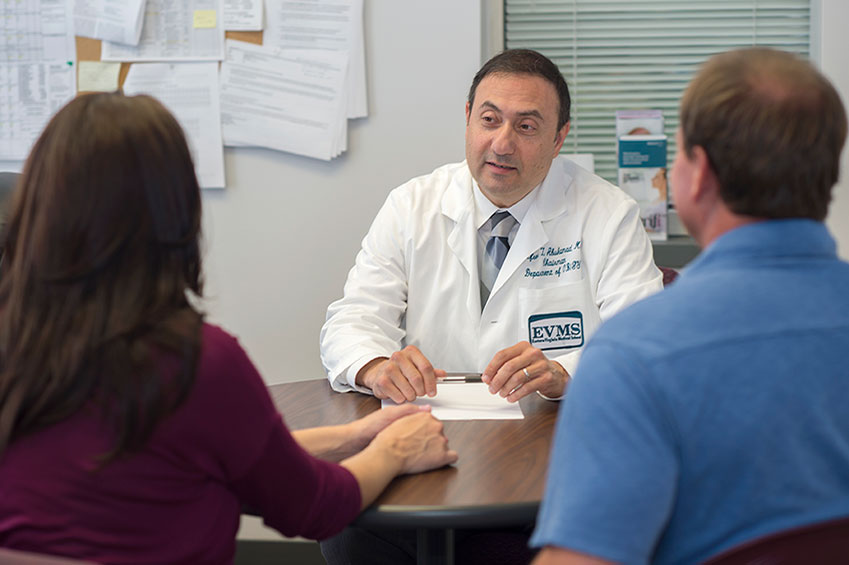 EVMS has been chosen to take part in a nationwide, federally funded research effort that may lead to improved care of mother and child during a difficult pregnancy.
The Fetal Cardiovascular Center at EVMS-Maternal Fetal Medicine, led by Alfred Abuhamad, MD, is the recipient of a $2.725 million NIH grant to study the human placenta during early pregnancy to search for early signs of pregnancy complications within the placenta, with the goal to improve outcomes for the mother and child. The grant was awarded as part of the Human Placenta Project, a research initiative launched by the Eunice Kennedy Shriver National Institute of Child Health and Human Development, to understand the role of the placenta in health and disease.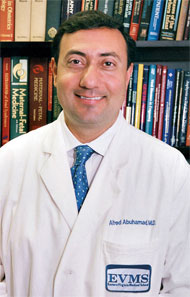 "In many ways, the placenta is the forgotten organ, but it shouldn't be that way because abnormal development of the placenta is commonly associated with problems during and after birth," says Dr. Abuhamad, the Mason C. Andrews Chair In Obstetrics and Gynecology, Vice Dean of Clinical Affairs, and Professor and Chair of Obstetrics and Gynecology. "This grant will allow us to apply novel ultrasound tools on the placenta during early pregnancy to predict these poor outcomes early on and ultimately design a treatment plan to address it."
This research proposal awarded to EVMS focuses on three main areas that haven't been studied in this way during pregnancies, according to Dr. Abuhamad. Those areas are microvascularization of the placenta, placental tissue elasticity and placental calcification content. Dr. Abuhamad's team will use new, high-tech ultrasound software, provided by Toshiba, to achieve study goals. The research team hopes these factors will contribute to the development of an algorithm that could predict late pregnancy complications in early gestation.
"This is fantastic news," says Jerry Nadler, MD, the Harry H. Mansbach Chair in Internal Medicine, Vice Dean of Research, and Professor and Chair of Internal Medicine. "Obtaining funding from the NIH is an indication of the high quality of research being carried out at EVMS in order to improve the health of people in our community and beyond."
---