Discovery could lead to more effective heart-disease treatments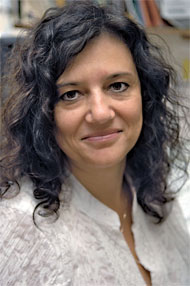 Researchers from EVMS and the Robert Wood Johnson Medical School have made an important breakthrough in the fight against heart disease — the leading killer in the nation. The discovery came as scientists were examining the action of a new class of drugs called cardiac myosin activators, which bind to the motor protein that powers the heart.
"Most current drugs influence the signals that trigger the heartbeat but do not directly influence the mechanics of the heart muscle," says Eva Forgacs, PhD, Associate Professor of Physiological Sciences at EVMS. Dr. Forgacs worked with the lead investigator on the study, examining one drug already in clinical trials for treating systolic heart failure.
Researchers believe this is an important step forward in understanding how cardiac muscles function normally and in diseased states. The discovery was published in a recent edition of Nature Communications.