Awards salute organizations that support breastfeeding families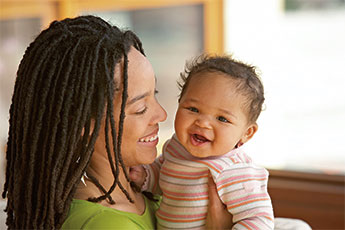 At this year's Businesses Investing in Babies (BIB) Awards, employers, churches and community organizations across Hampton Roads were honored for their support of breastfeeding. The Consortium for Infant and Child Health (CINCH), based at EVMS, and EVMS Pediatrics saluted the winners for creating welcoming environments for breastfeeding families.
The goal is to increase awareness and public acceptance of nursing and support the health of women and babies. These awards recognized organizations that made significant policy changes, including creating lactation rooms for women in the workplace, and adding "Breastfeeding Welcome Here" signage in their establishments.
The BIB Awards Celebration was held during World Breastfeeding Week in August. The ceremony included sharing lessons learned and best practices.