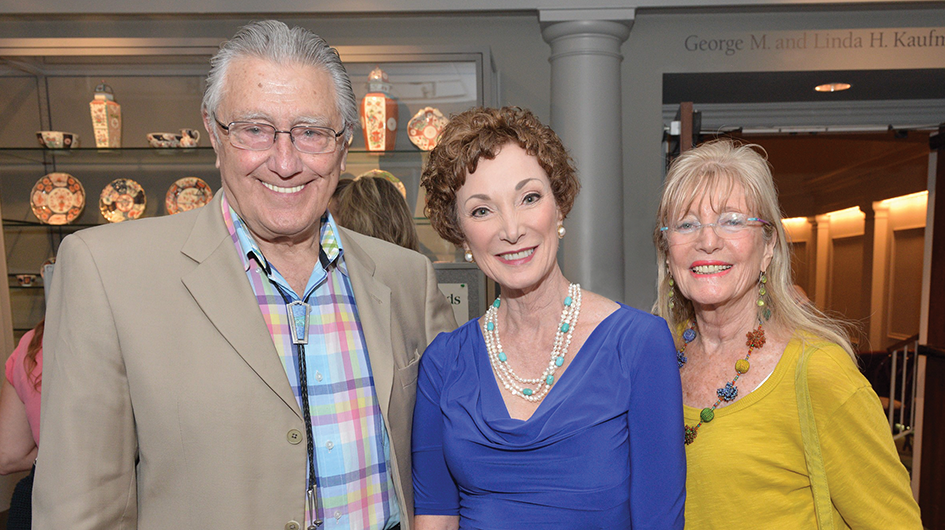 Jane 4, Cancer 0
Former TV news anchor and EVMS staffer has battled four kinds of cancer — and won.
When Jane Gardner learned she had breast cancer in 1999, she didn't ask, "Why me?"
Instead, the former TV news anchor remembers thinking, "If one in eight women will have breast cancer, well, why not me?"
She won that battle. Then in 2009, she endured another one, this time with skin cancer. And in 2015, ovarian cancer. And in 2016, lung cancer.
By then, anyone would have asked, "Why me?"
Ms. Gardner, now 65, is small-boned and slight of frame, yet she exudes a quiet fierceness. Rarely has she expressed fear, even after being assigned in 1980 to co-anchor the news at WVEC-TV 13 — the first woman in Hampton Roads to do so.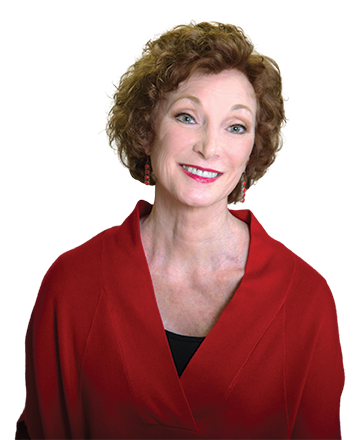 After a 25-year career in broadcast journalism, many of those years reporting health stories, Ms. Gardner worked as Public Affairs Director at EVMS from 1998 to 2003. That's where her cancer battles began.
"When I was diagnosed with breast cancer," she says, "I could have gone anywhere in the country, but I wanted to see Roger Perry. He had been on call in the emergency room when my husband's appendix burst, and Dr. Perry saved his life. So I was already mighty fond of that man."
Roger Perry, MD, now Professor Emeritus of Surgery at EVMS and former Chief of Surgical Oncology, recommended that Ms. Gardner take part in a clinical trial. Both she and Dr. Perry credit it with saving her life.
"Jane was very much a participant in her care," Dr. Perry says. "She asked good questions and did her homework along the way. That's so important. She also did a brave thing in being public. It speaks to the kind of person she is, to want to help other people who have cancer. It took a lot of courage for her to do that."
During her breast-cancer treatment, Ms. Gardner experienced painful neuropathy, a side effect of her chemotherapy. For that, she turned to Aaron Vinik, MD, PhD, the Murray Waitzer Endowed Chair in Diabetes Research, Professor of Internal Medicine and Director of Research and the Neuroendocrine Unit at the EVMS Strelitz Diabetes Center.
"Dr. Vinik is world famous for his treatment of neuropathy," Ms. Gardner says. "Some of the drugs that were prescribed for mine, frankly, made me stupid. He helped me find a medication that didn't do that."
---
---
Having spent most of her life in the spotlight, she had few qualms about sharing her cancer struggles in The Virginian-Pilot, on local TV news broadcasts and in a talk she gave last year at The Chrysler Museum of Art called "Live Each Day."
"When I told my boss at EVMS that I had breast cancer," Ms. Gardner remembers," "she said, 'We can do this one of two ways. You can keep it a secret, and we will respect your privacy. Or we can share it with the EVMS community, and you'll see how helpful and caring this medical school can be.'
"Since you've seen my bald head in The Pilot, you can guess what I chose. And I learned the value of a support group."
Cancer-free now for nearly two years, she strives to embrace her "Live Each Day" philosophy.
"It's a beautiful day today," she says. "I went to the grocery store this morning and had a great time. I ran into Etta Vinik [Instructor of Internal Medicine and Assistant Director of Education at the EVMS Strelitz Diabetes Center] and had a wonderful conversation with her.
"How can I not feel fortunate that I can still get around?"
---