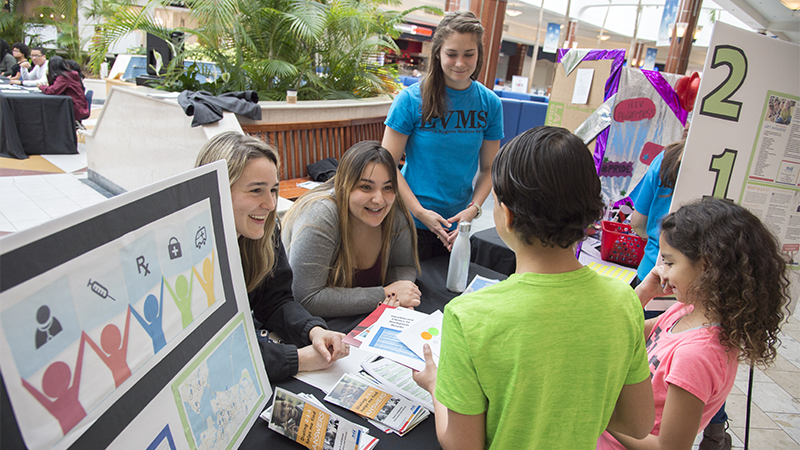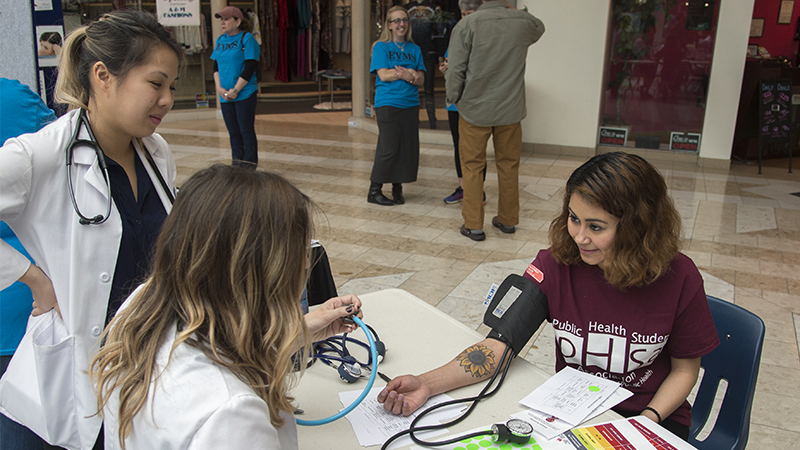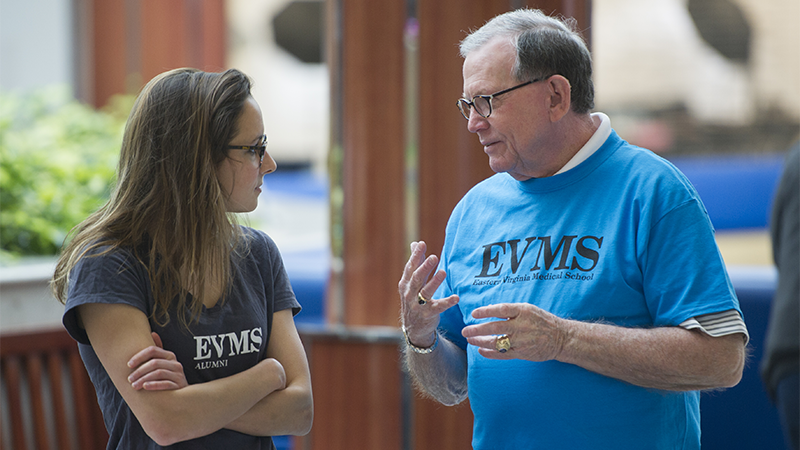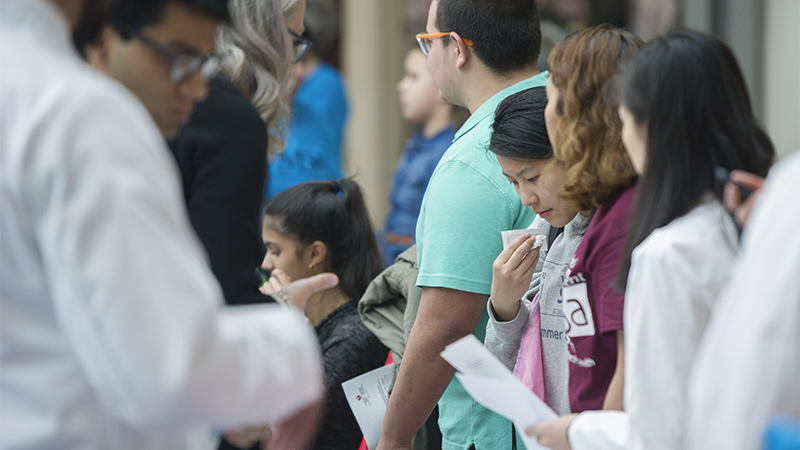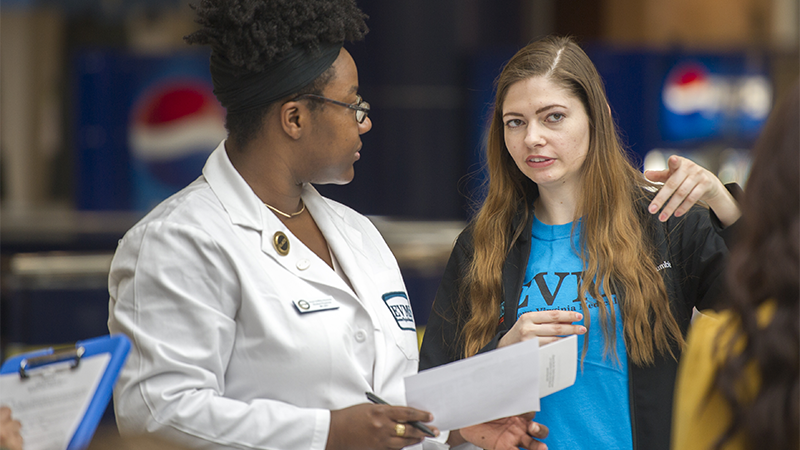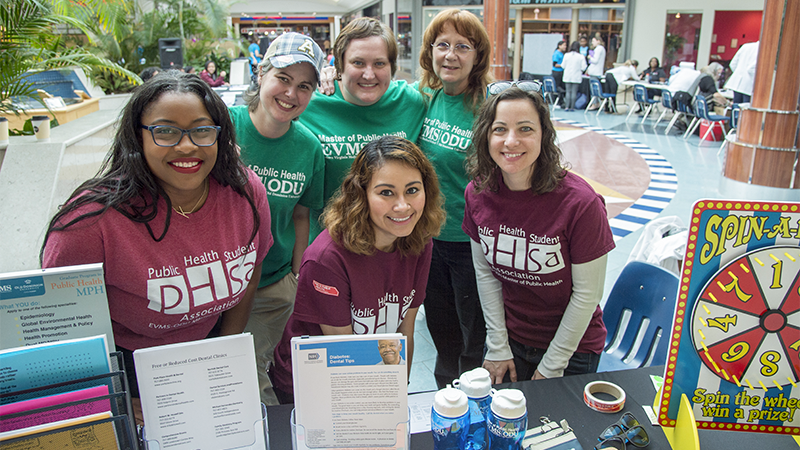 visionQuest
"Community outreach shapes us to become more caring providers"
Event gives students an opportunity to learn from the community and each other
On a cold morning in February, dozens of EVMS students from every discipline were eagerly waiting as more than 100 people made their way to Norfolk's Military Circle Mall for free health screenings, preventative health information, face painting and more.
Community Care Day has evolved over the years, but now it's being powered by new blood: the EVMS Student Government Association. The event was launched in 1993 as Primary Care Day, where community members could come to the EVMS campus and learn more about their health. Twenty-five years later, this student-led effort is still making an impact.
"As future healthcare providers," says Kim Seymour, MD Class of 2020, "I believe it is our moral obligation to take on as many outreach opportunities as possible because it is the best means to understand the needs of our community. Community outreach shapes us to become more caring and understanding providers while at the same time helps our communities in some small way."
"We want Hampton Roads residents to know that students are willing and interested in helping the community and are always looking for opportunities to get involved," Ms. Seymour says. "We truly appreciate their support to us as students, and giving back is the least we can do."
While the number-one goal is improving the health of the community, Community Care Day also gives students an opportunity to learn about other medical disciplines and the services they can offer.
"Interprofessionalism is an important skill in medicine," Ms. Seymour says, "and there is plenty we can all learn from each other, given the chance."
Stories on the Vision Quest page reflect ways in which EVMS strives to achieve its vision of being the most community-oriented school of medicine and health professions in the United States.