behind The Bench
Viral video helps "safety queen" keep kids alive and well
If you haven't seen the booster-seat safety video produced by Kelli England Will, PhD, Professor of Pediatrics, you're one of the few. Less than two weeks after being posted on the EVMS Facebook page, the video had garnered nearly seven million views.
Through her work in risk communication, Dr. Will knows the life-or-death difference social media can make. A member of the Community Health and Research team in EVMS Pediatrics, she designs and evaluates behavior-change programs that improve the health and safety of children and teens. Several of her programs, including the "Boost 'em in the Back Seat" awareness campaign, have had a national impact.
She started on this path while working on her master's in psychology at Old Dominion University. An ODU professor who hired her as a research assistant assigned her to a study that proved the need for red-light cameras at traffic intersections.
"Suddenly," she says, "I felt like I was really making a difference in the community."
That was in the late 1990s when the concept of using psychological principles to improve public health was new and novel, Dr. Will says.
As a doctoral student at Virginia Tech, she continued learning about risk communication through a project that addressed the use of children's car seats.
"At the time," she says, "nine out of 10 car seats were misused. I was so naïve — I thought it would simply take educating parents about the correct use. The problem was, every parent already thought he or she was the one in 10 using car seats correctly. That's when I learned it wasn't a knowledge problem. It was a persuasion problem."
---
---
Since joining EVMS in 2003, Dr. Will has led grant-funded studies focused on preventing cigarette smoking and e-cigarette use among teens, as well as improving car-seat safety.
"When I came here, I really wasn't sure if I would be successful," she says, noting that nearly all of her research depends on winning grants.
"Sometimes with research, you end up with more questions than you started with." A 2018 Governor's Transportation Safety Award is a recent reflection of her success.
As for her own children, ages 10 and 12, Dr. Will says they've adapted to having a child-safety expert as a mom. "I want them to have fun, but I do make them wear helmets and other safety gear when it's appropriate.
"My daughter calls me the safety queen," Dr. Will adds, laughing, "and not in a good way."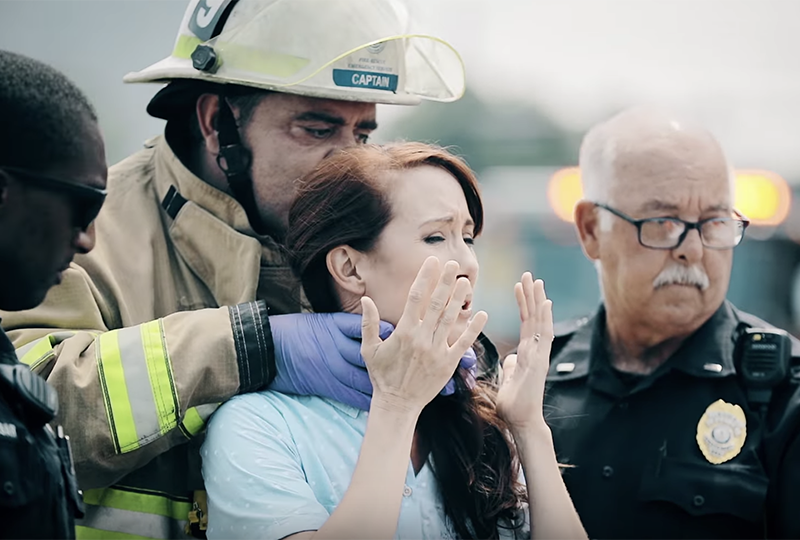 Watch Dr. Will's video