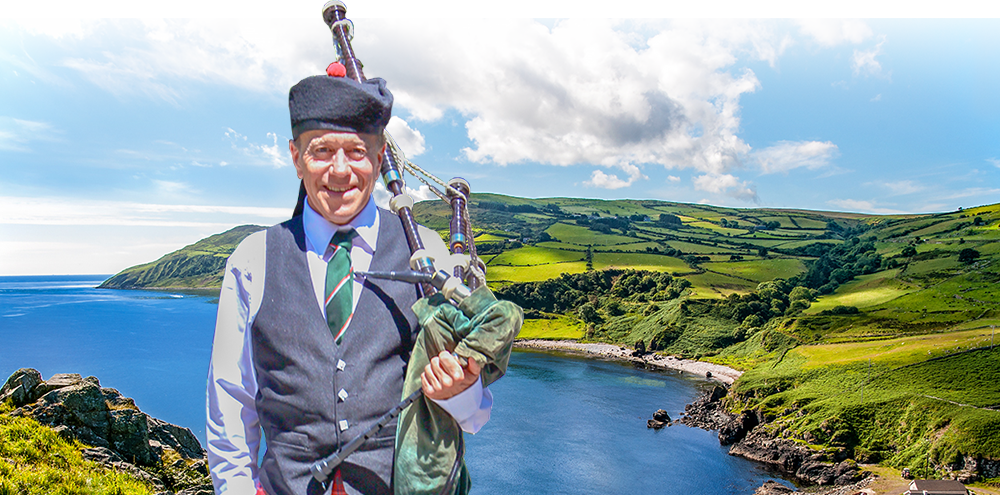 alumniConnections
Work-life balance is music to alum's ears
At an age when most people plan their retirement, 65-year-old William Anderson, MD (MD '82) has other ideas.
He's an avid hiker. He holds a black belt in tae kwon do. He runs 5K races, finishing in the top three in his age group. He's renovating a house. He's an award-winning jazz pianist who produced his own album. He plays bagpipes in the group High Desert Pipes and Drums. Just six years ago, he earned a master's degree from the esteemed Berklee School of Music in Boston.
And he's the 12th physician in his family with the younger of his two sons — who's now applying to medical schools — seeking to be the 13th.
"When I grew up," Dr. Anderson says, "the question wasn't, 'Do you want to be a doctor?' It was, 'What kind of doctor do you want to be?'"
A primary-care physician, it turns out. "When I was a student at EVMS," he says, "I was involved with a volunteer group that ran an Eastern Shore clinic for migrant workers." That experience and his family-medicine rotations sold him on primary care.
He also credits EVMS with teaching him work-life balance, a philosophy he has carried into his role as attending physician at the Veterans Affairs Primary-Care Clinic in Albuquerque, New Mexico.
"I really like my job here," he says. "Doctors can help bring out the positive life force that keeps us all going. I try to do more than talk with veterans about symptoms and medications. I ask them about their families and their interests. Today, I had a great conversation with one veteran about fishing."
Exploring other cultures is another of Dr. Anderson's interests. After 23 years in private practice in Charleston, South Carolina, he joined a company that sends physicians on temporary assignments wherever a need exists. That took him to New Mexico the first time. From there he was sent to Alaska, Northern California and New Zealand. During two six-month stints in New Zealand, he played bagpipes in the South Canterbury Highland Pipe Band and helped the group win a national competition the second time he was there.
If he ever does retire from medicine, a second career in music is likely. In the meantime, Dr. Anderson says, "I have no desire to slow down."