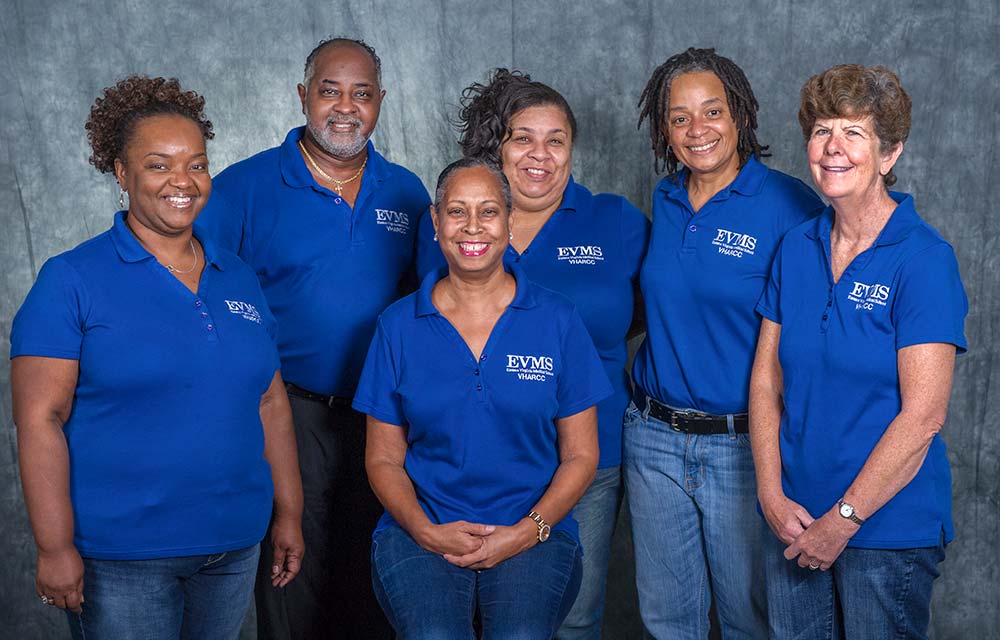 visionQuest
"I don't know what we would do without them"
Center guides HIV and AIDS patients to community resources
Jerome Cuffee was only 21 when he learned the news. With no symptoms, living in denial that he was HIV positive was easy. He even threw out his medicine.
When his symptoms started five years later, it was time to come to terms with his condition. Along with addressing his physical condition, Mr. Cuffee's new doctor referred him to the HIV/AIDS Resource and Consultation Center at EVMS.
"I definitely went through some mental health issues by suppressing my feelings," he says. After being treated for both his physical and mental health, he completed the center's five-week training to become a peer educator. Nearly a decade later, he still speaks throughout the community to educate and empower other people who have AIDS in the same way EVMS empowered him.
Established in 1989, the HIV/AIDS Resource and Consultation Center at EVMS is one of three centers in Virginia that not only educates and trains healthcare providers and students but also helps people with HIV access resources. Tanya Kearney, PhD, MPA, has been the center's director since 1999.
"If any program at EVMS is community focused," Dr. Kearney says, "it's ours because we're out in the community every day."
Working with healthcare clinics, government agencies, professional associations and faith-based organizations, the center's six-person staff fosters partnerships for the benefit of people with HIV and AIDS.
"The center is essential for services that my clients can access," says Toni Brown, HIV Medical Case Manager and Early Intervention Specialist with the Urban League of Hampton Roads. "When it comes to training our employees, I don't know what the Urban League would do without them."
Irma Hinkle, Programs Director for the LGBT Life Center, agrees. "The center's staff provides critical training to both our staff and peers who work in HIV prevention and care services," Ms. Hinkle says. "We are fortunate to have such a qualified provider in our back yard."
"If any program at EVMS is community focused, it's ours because we're out in the community every day."
In 2014, the center became the education arm of EVMS Infectious Diseases, a division of EVMS Internal Medicine. "By assessing patients before diagnosis, bringing them to medical care at EVMS and following them long-term, the resource center is an essential component of HIV prevention and management in the area," says Nancy Khardori, MBBS, PhD, Professor of Internal Medicine and Director of Infectious Diseases.
The Virginia Department of Health reports that as of December 2016, 24,396 Virginians were living with HIV or AIDS. Of those, 7,464 were in the Eastern Region, which includes Hampton Roads and the Eastern Shore. That accounts for 31 percent of all Virginians with HIV or AIDS — more than any of the other four health regions in the state. Between 300 and 350 cases are diagnosed in the region annually.
"When people are first diagnosed, it's a very vulnerable time for them," Mr. Cuffee says, explaining why he continues to help his peers. "I'm getting good healthcare from EVMS, so I'm a success story. But if it wasn't for EVMS, I'm not sure how I'd be doing right now."
Stories on the Vision Quest page reflect ways in which EVMS strives to achieve its vision of being the most community-oriented school of medicine and health professions in the United States.