EVMS alumna battles COVID-19 in New York City
On a normal day, Margaret Stowasser, MPA (MPA '16), PA-C, spends hours in the operating room as a Surgical Physician Assistant. Her daily routine is hectic — she collaborates with physicians, develops plans of care, educates patients and works as first assistant in surgery. But 2020 has been far from normal for most people, and Ms. Stowasser is no exception.
In March, Ms. Stowasser left her home in Raleigh, North Carolina, to serve on the front lines of the COVID‑19 pandemic in the intensive care unit at Elmhurst Hospital in New York City, which was then the epicenter of the COVID‑19 crisis. Ms. Stowasser described the hospital as a "healthcare war zone" with an overwhelming number of patients in all corners of hospital hallways.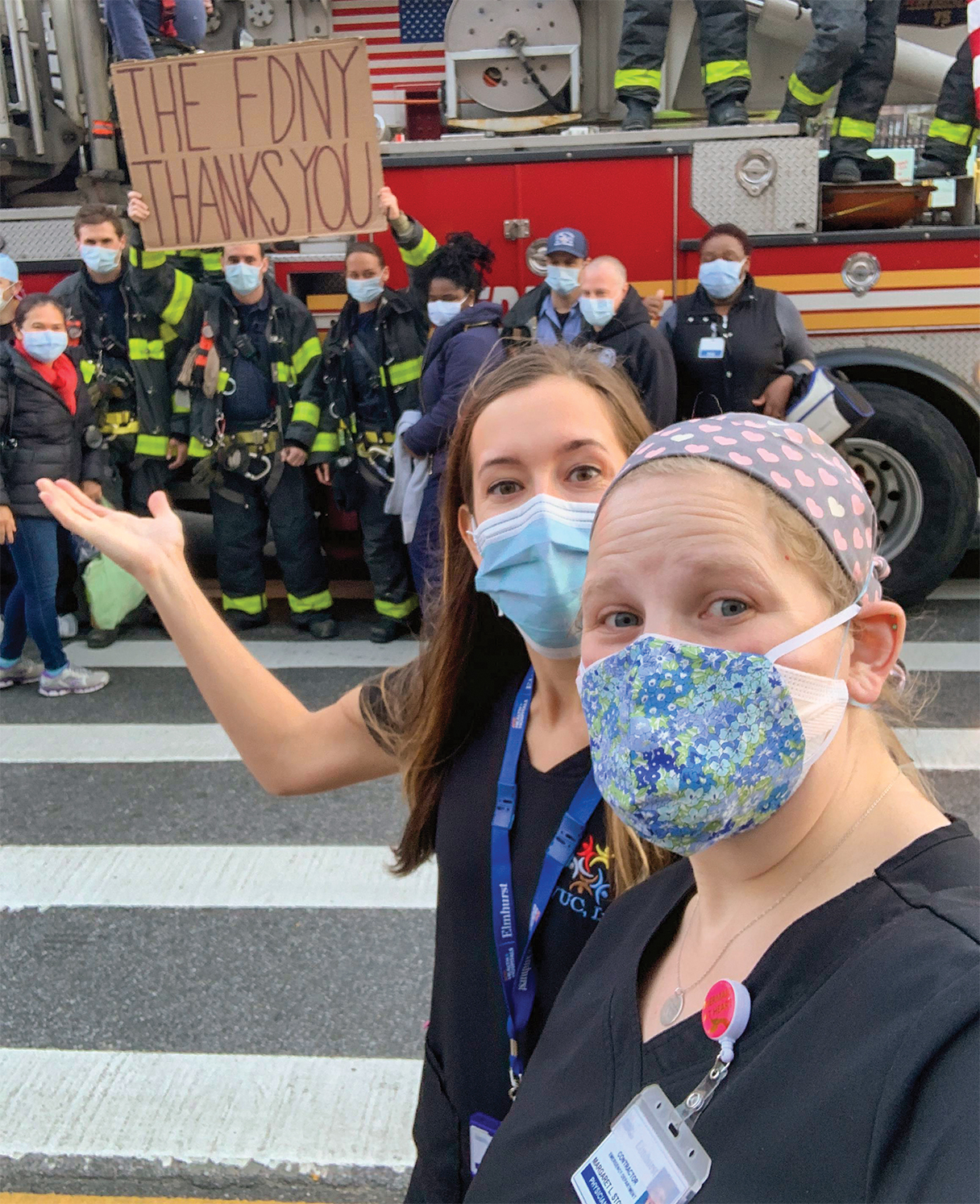 Ms. Stowasser found a community of support by connecting with other EVMS alumni working in the city. It was a comfort that helped her get through the hardships she faced in the hospital each day. Despite all the challenges the pandemic presented, Ms. Stowasser says her education and training at EVMS gave her the confidence she needed to provide quality care through it all.
"Arriving at Elmhurst on day one, I knew this would be a different type of medicine — one I was not accustomed to, but that I was prepared for," Ms. Stowasser said during EVMS' 2020 Commencement Ceremony. "My training at EVMS … instilled the flexibility and adaptation needed to be a successful provider. COVID‑19 put this all to the test."