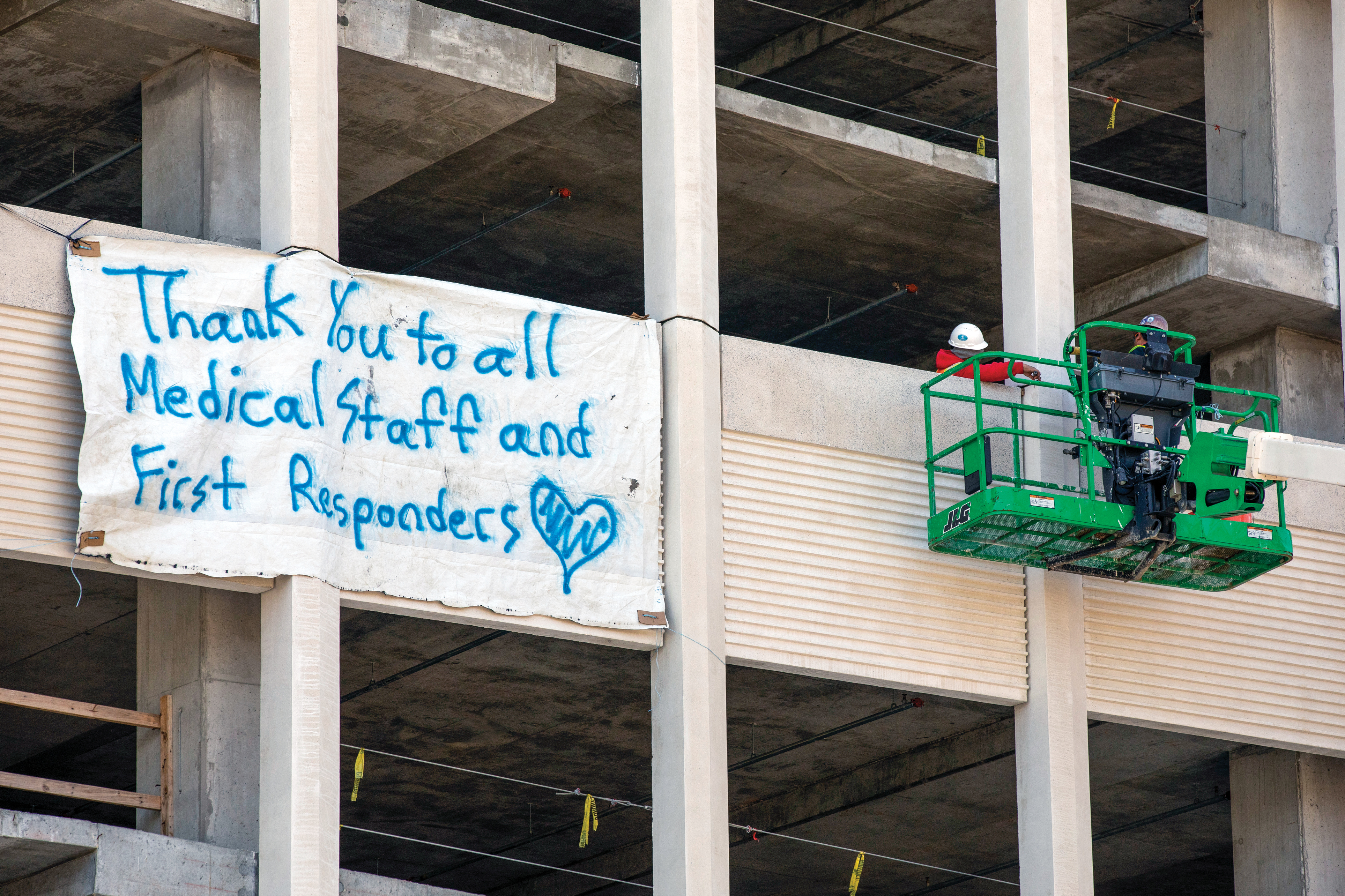 Last spring, construction workers at Waitzer Hall expressed their appreciation to frontline healthcare workers battling the pandemic.
Photo: Doug Gardner
Read the Print
This issue is the first to feature a new design for EVMS Magazine. In addition to several visual changes, we've introduced new departments — Trending, Seen & Heard and Diversity & Inclusion — to better reflect our evolving content and culture, and we've renamed some departments to quickly convey the kind of stories presented.
Subscribe
Every day, I am grateful to experience the power of genuine, vulnerable human connection and to extend grace to one another.
Lauren Mazzurco, DO, Rosemary Fenton and Garnett Jordan Professor in Geriatrics, Associate Professor of Internal Medicine and a geriatrician in the EVMS Glennan Center for Geriatrics and Gerontology
Read the Story
COVID-19 Fund
Critical operations continue during the pandemic thanks to our donor's generous support
Read the Infographic