Welcome to Our World
Whether at EVMS or in the community, diversity makes us strong
Every August at EVMS, Thomas Kimble, MD, Associate Dean of Admissions and Enrollment, starts seeing the fruits of his labor. This year, those fruits were especially sweet.
Dr. Kimble, also an Assistant Professor of Obstetrics and Gynecology, and the entire EVMS community welcomed the most diverse incoming class of medical and health professions students in the school's history.
Hampton Roads
Even more amazing is that on their third day of orientation, rather than exploring the campus or poring over syllabi, those students volunteered in teams at six local nonprofits. On a sunny Saturday morning, they mopped floors, cleaned windows, organized supplies, assembled boxes of food, restocked shelves, planted gardens and did yard work.
EVMS' annual Community Impact Day — which took incoming students to the Hunton YMCA, ForKids, Inc., Eggleston Garden Center, Park Place School, Operation Blessing and Foodbank of Southeastern Virginia and the Eastern Shore — is coordinated by the M. Foscue Brock Institute for Community and Global Health at EVMS.
Why were the students willing? "Community service is so important because it gives us a better idea of what under-resourced communities face," says Seth Peko, Medical Master's Class of 2020.
"I personally want to serve this community after I graduate," says Vanessa Rave, MD Class of 2023, "and I appreciate the opportunity to learn more about what the people here experience."
×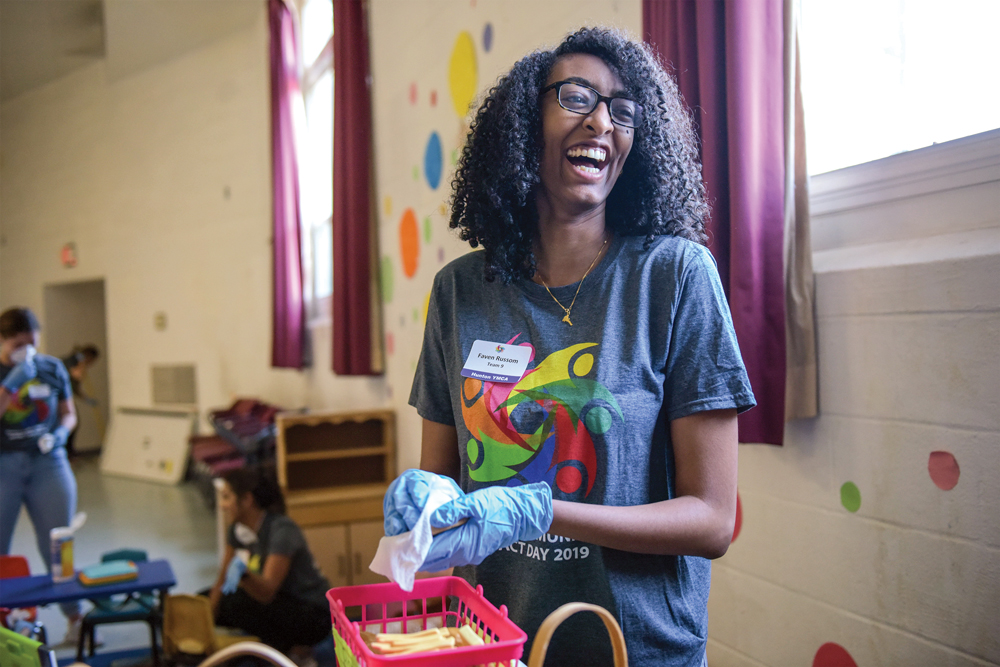 ×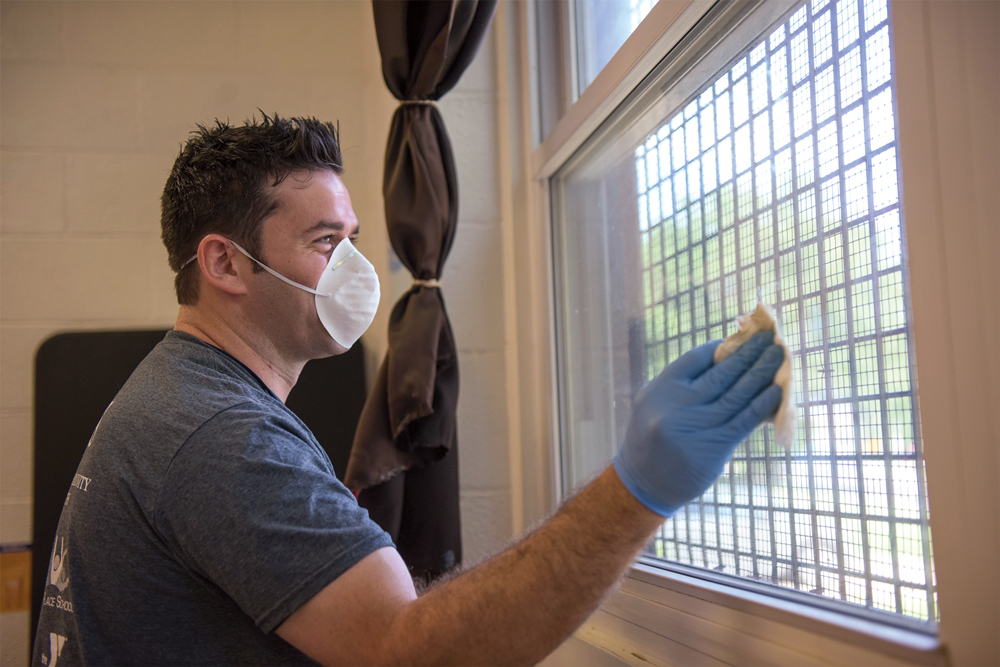 ×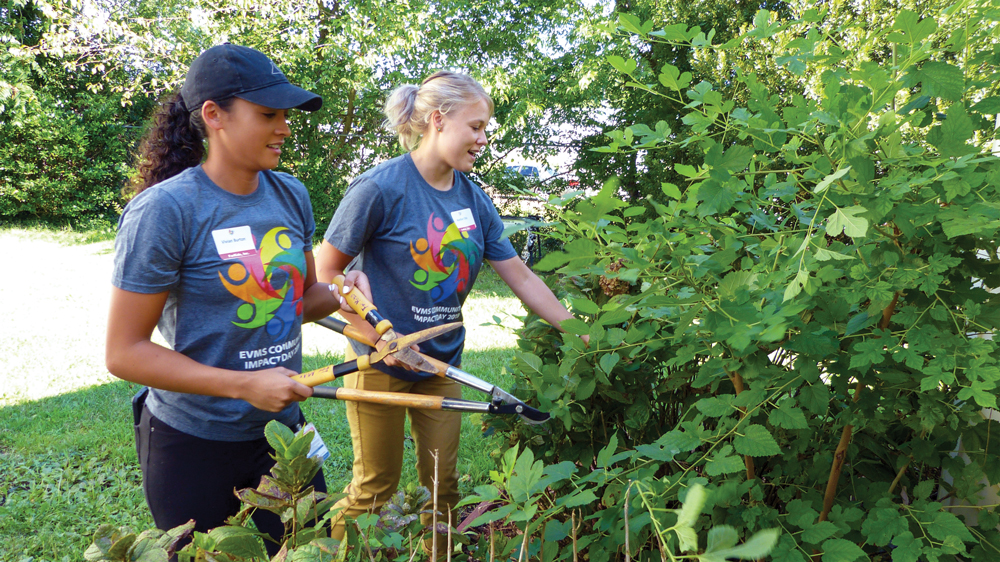 ×
×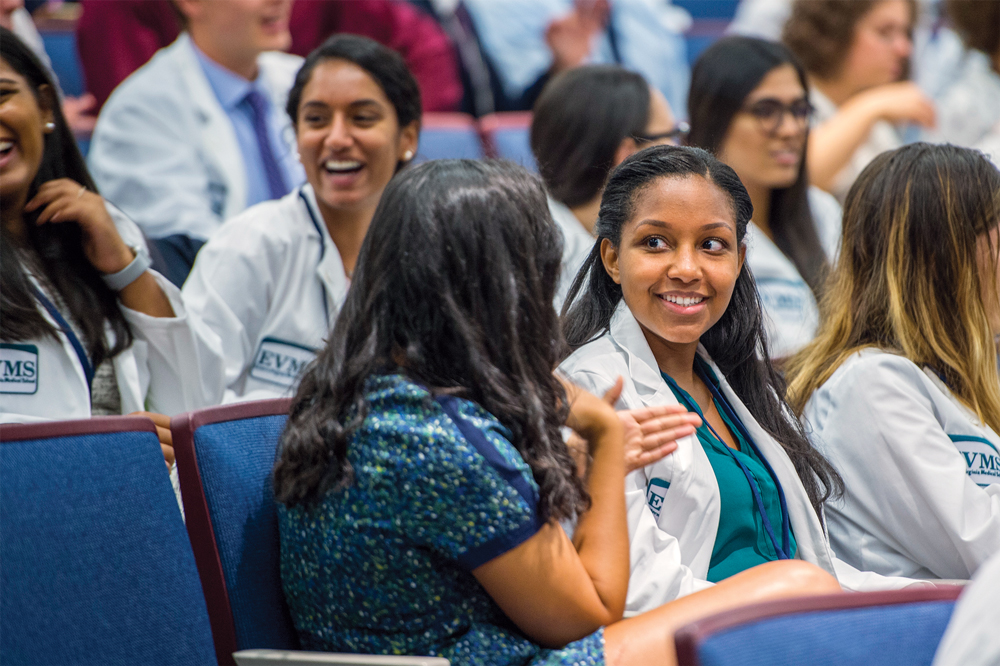 ×
×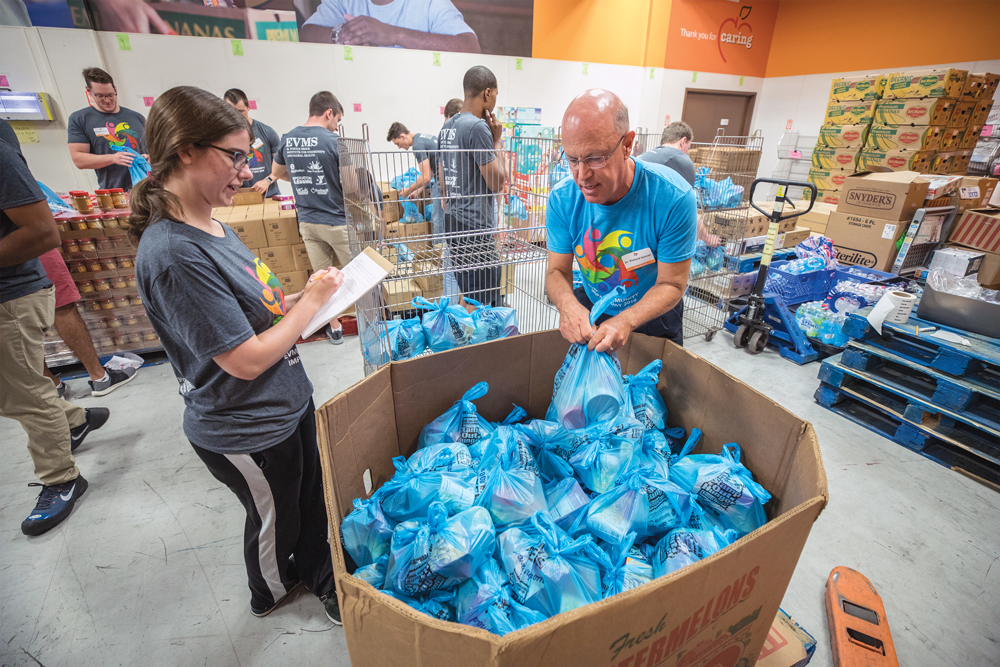 ×
×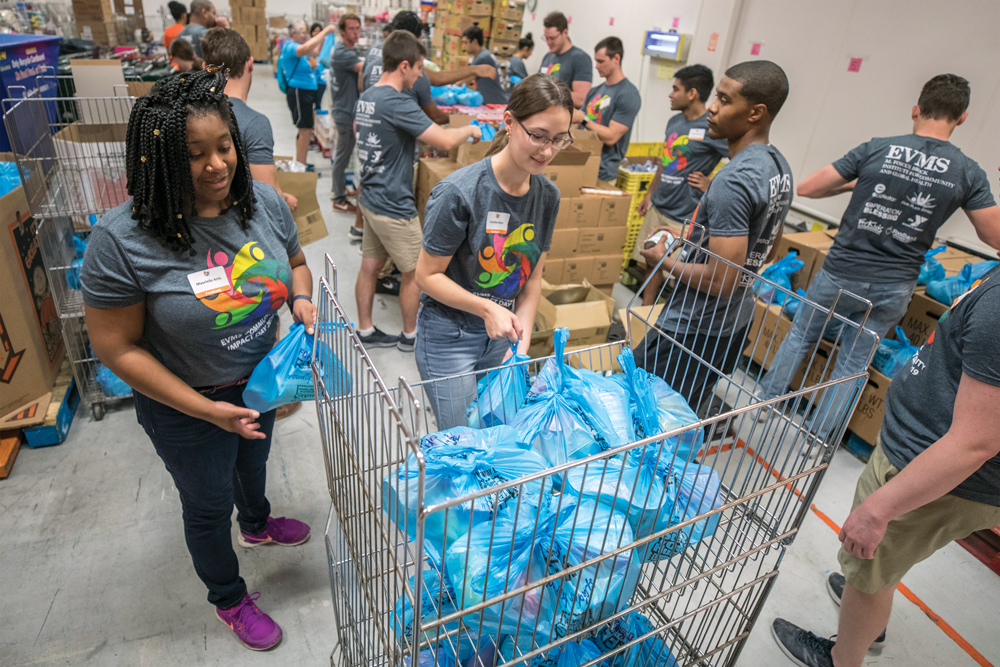 ×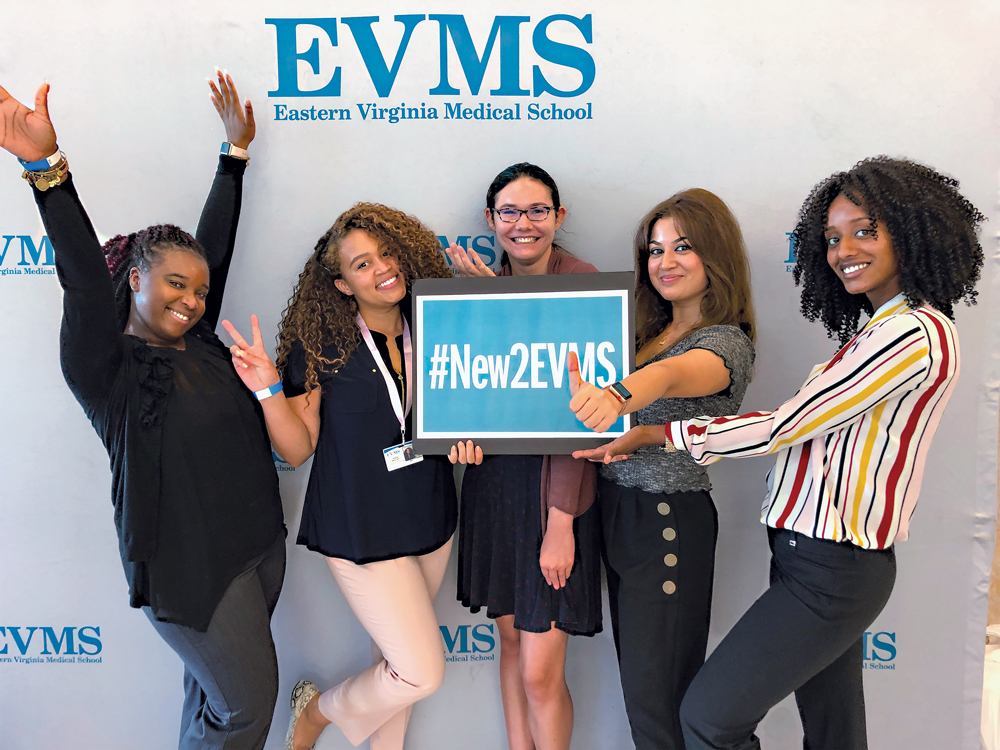 ×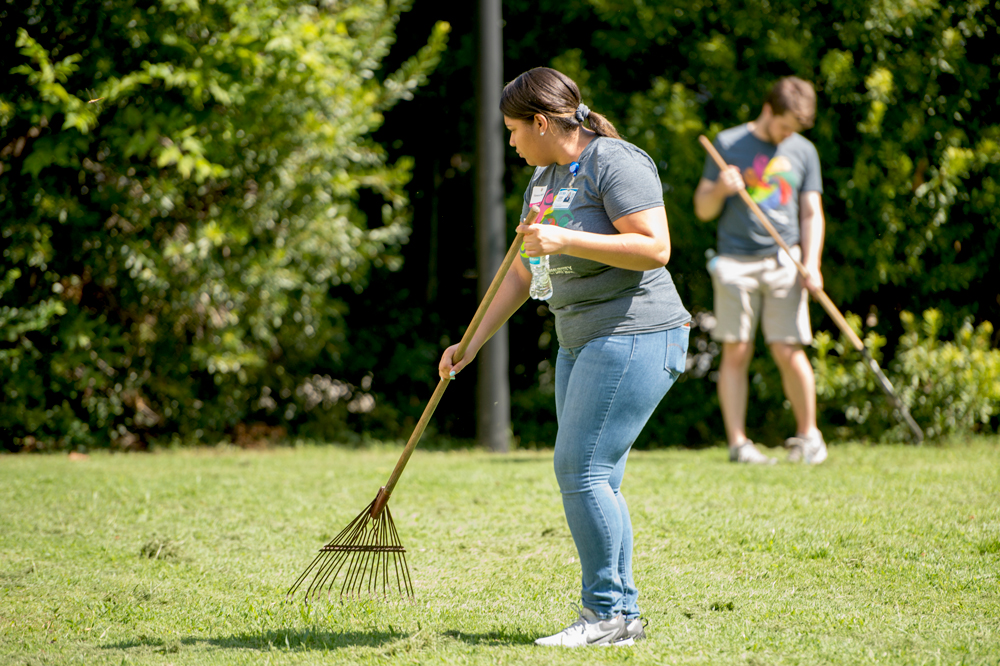 ×