LuAnn Wilkerson, EdD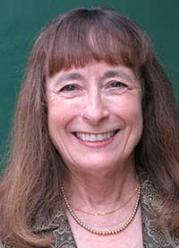 LuAnn Wilkerson, EdD, is the Associate Dean for Assessment and Faculty Development and Professor of Medical Education in the Department of Medical Education at Dell Medical School. In 2011, she was awarded the Alpha Omega Alpha Robert J. Glaser Distinguished Teacher Awards from the Association of American Medical Colleges (AAMC). In 2010, two papers were selected for Academic Medicine's AM Classics Collection:
Strategies for improving teaching practice: A comprehensive approach to faculty development
Effects of tutors with subject expertise on the problem-based tutorial process
Dr. Wilkerson has been a co-investigator on multiple research and educational grants including from Josiah Macy, Jr., Foundation, Health Resources and Services Administration, National Institutes of Health and AAMC. She has published 85 peer-reviewed research papers and 20 book chapters.
Breaking the mold: Transformation as a call for scholarly action
This professional development byte discusses transformatory ideas taking place in the education of health professionals, challenges teachers face in the midst of these changes and the scholarship of teaching. The mnemonic ICAP (Interactive, Constructive, Active and Passive) is outlined as it relates to teaching practice. This byte also explains feedback as an educational alliance between the teacher and learner.
At the end of this professional development byte, you will be able to:
Understand how to apply the scholarship of teaching to current educational transformations
Watch this professional development byte:
Resources
Dr. Wilkerson has disclosed she has no relevant financial relationships.