Larry Gruppen, PhD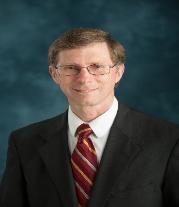 Larry Gruppen, PhD, is a Professor in the Department of Learning Health Sciences at the University of Michigan Medical School, where he directs the competency-based Master in Health Professions Education program. His research interests center around the development of expertise, knowledge and performance assessment, self-regulated learning and scholarship development.
The quality of medical education research
Dr. Gruppen presents key considerations regarding the quality of medical education research. He touches on aspects of methodology, the literature review and the decay of learned information. Dr. Gruppen also presents key issues related to a common reliance on student satisfaction data.
At the end of the professional development byte, you will:
Apply information learned to an educational intervention within one's own area of medical education
Watch this professional development byte:
Resources
Gruppen L.D., Yoder E., Frye A., Perkowski L.C., Mavis B. Supporting medical education research quality: the Association of American Medical Colleges' Medical Education Research Certificate program. Acad Med. 2011;86:122-126.
Albert M., Hodges B., Regehr G. Research in medical education: balancing service and science. Adv Heal Sci Educ. 2007;12:103-115.
Shea J.A., Arnold L., Mann K. V. A RIME perspective on the quality and relevance of current and future medical education research. Acad Med. 2004;79(10):931-938.
Chandran L., Gusic M., Baldwin C., et al. Evaluating the Performance of Medical Educators: A Novel Analysis Tool to Demonstrate the Quality and Impact of Educational Activities. Acad Med. 2009;84(1):58-66. doi:10.1097/ACM.0b013e31819045e2.
Dr. Gruppen has disclosed he has no relevant financial relationships.