Craig Goodmurphy, PhD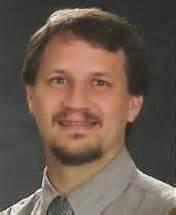 Craig Goodmurphy, PhD, Professor of Pathology and Anatomy at EVMS, completed his MSc in Neuromuscular Anatomy at the University of British Columbia. He received his PhD in Clinical Anatomy and Education at St. George's University. In 2014, he received the Sir William Osler Outstanding Basic Sciences Educator Award at EVMS. Dr. Goodmurphy created the Anatomy Guy website as a freely and globally available education website in August 2010. He believes that a crucial component of learning involves wanting to learn. In turn, an educator should stimulate learners to strive for as much knowledge as they desire in order to satisfy their intellectual curiosity, academic requirements and professional responsibilities.
Self-directed learning
Dr. Goodmurphy believes that independent learning strategies work to produce better students for multiple reasons. This helps with the long-term retention of information. Learners become more invested in the learning process and ultimately become lifelong learners. In this professional development byte, Dr. Goodmurphy discusses self-directed learning and how it's been implemented at EVMS.
At the end of the professional development byte, you will be able to:
Explain the benefits of self-directed learning
Adopt self-directed learning in your own practice
Watch this professional development byte:
Resources
Blake Boles. The art of self-directed learning: 23 tips for giving yourself an unconventional education. 212 pages.
Charolette Silen and Lars Uhlin (2008) Self-directed learning - a learning issue for students and faculty! Teaching in Higher Education Vol 13, pg 461-475
Chet Meyers & Thomas B. Jones. (1993) Promoting active learning: strategies for the college classroom. Jossey Bass Publishers. San Franscisco. 198 pages.
Dr. Goodmurphy has disclosed he has no relevant financial relationships