Carol Pfeiffer, PhD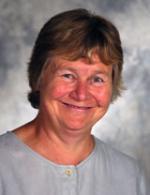 Carol Pfeiffer, PhD, is a Professor in the Department of Medicine at the University of Connecticut Health Center School of Medicine. Since 1987, she has been the Director of the Clinical Skills Assessment Program. Dr. Pfeiffer has developed and integrated the Standardized Patient (SP) methodology in clinical skills assessment, training and remediation. She has over 30 peer-reviewed publications on Standardized Patients and has presented at education conferences nationally and internationally. Dr. Pfeiffer is a founding board member and the first Vice President for Finance for the Association of Standardized Patient Educators (ASPE). In 2004, she received the Outstanding Educator of the Year Award recognizing her contributions in the field of SP methodology. In 2010, she was honored by the Academy of Distinguished Educators at the University of Connecticut School of Medicine.
Making a success of remedial efforts for learners: Standardized patients
There are always learners who do not meet expectations for a particular course or skillset. This leads to the need for remedial efforts on the part of faculty and standardized patient programs. This professional development byte will consider how to design assessments to facilitate remedial efforts, engage learners in remediation efforts to build ownership, and measures for determining that the learner has met expectations and the remediation has been successful.
At the end of the professional development byte, you will be able to:
Use remediation approaches to help students learn
Describe remediation efforts focused on four areas of clinical assessments
Watch this professional development byte:
References
Hodges B.D., Lingard L. (2013) The Question of Competence: Reconsidering Medical Education in the Twenty-First Century. Ithaca: ILR Press.
Chou C., Kalet A. (2013) Remediation in Medical Education. Springer.
Guerrasio J. (2013) Remediation of the Struggling Medical Learner. Association for Hospital Medical Education.
Dr. Pfeiffer has disclosed she has no relevant financial relationships.