Sonia Crandall, PhD, MS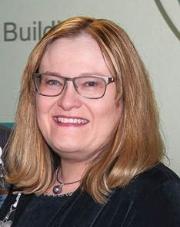 ‌Sonia Crandall, PhD, MS, is a tenured Professor in the Department of Physician Assistant Studies at Wake Forest School of Medicine and Director of Medical Education. She is the Director of Scholarship and Research within the Department of Physician Assistant Studies. In 2014, she was awarded the James Edwin Byrum, Jr., MD, Distinguished Faculty Mentor Award. She is recognized nationally and internationally as an educational scholar with a long history of contributions to the medical education literature. Dr. Crandall is the inaugural Associate Editor of the Interprofessional Educational Collaborative Collection of the MedEdPORTAL. Her educational research background includes curriculum development, attitude assessment and program evaluation. She is co-editor-in-chief for Medical Education Online and a member of the editorial boards of Medical Science Educator and Journal of Continuing Education in the Health Professions. She was a member of the task force that prepared the handbook for reviewers of research manuscripts published in Academic Medicine in 2001.
Publishing your educational innovation
This professional development byte covers the impact of educational scholarship and the key elements for consideration when developing your scholarship and preparing it for publication. This byte also outlines common mistakes that lead to rejection of a publication.
At the end of the professional development byte, you will be able to:
Discern the key elements that should be included in an educational innovation 'publication'
Avoid common mistakes that lead to rejection of an educational scholarship submission
Watch this professional development byte:
Resources
Bondage G. Reasons reviewers reject and accept manuscripts: The strengths and weaknesses in medical education reports. Acad Med 2001; 76(9): 889-896
Kanter SL. Towards Better Descriptions of Innovations. Acad Med 2008;83:703
Klingner J.K., Scanlon D., Presslet M (2005) How to publish in scholarly journals. Educational Researcher, 34 (8), pp 14-20
Lambert V.A., Lambert C.E., Tsukahara M (2003) Basic tips about writing a scholarly manuscript [editorial] Nursing and Health Sciences, 5 pp 1-2
Parsell G, Bligh J (1999) AMEE guide no.17: Writing for journal publication, Med Teach 1999; 21 (5): 457-468
Dr. Crandall has disclosed she has no relevant financial relationships.