Sheila W. Chauvin, PhD, MEd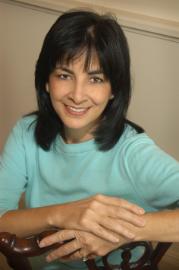 Sheila Chauvin, PhD, is the founding Director of the Office of Medical Education Research and Development, School of Medicine and the Academy for the Advancement of Educational Scholarship, and a Professor at the Louisiana State University Health Sciences Center in New Orleans. She is an author and national director of the Leadership Education and Development certificate program that is affiliated with the Association of American Medical Colleges. She has 42 years of professional experience and is well known for her expertise and achievements including in educational research, teaching and learning effectiveness, faculty development, curriculum and educational program development, development and implementation of assessment and evaluation systems, educational leadership and change processes.
Making the most of the mentoring relationship
Kram* (1985) identified two main functions of mentoring:
Career development and enhancement to nurture work productivity
Psychosocial, including relationship development, to foster work satisfaction
In this interview, Dr. Chauvin discusses the types of supportive relationships that come together under the umbrella of mentoring alongside the five stages of the mentoring relationship. The interplay of organizational context and mentor and mentee behaviors that can influence mentoring effectiveness are also covered.
At the end of the professional development byte, you will be able to:
Differentiate the various types of supportive relationships
Describe the five stages of mentoring
Adopt at least one new strategy to enhance their engagement in mentoring
Watch this professional development byte:
Resources
Daloz L.A., (1999), Mentor: Guiding the Journey of Adult Learners. San Francisco. Jossey-Bass
Johnson, W.B. (2007) One Being a Mentor: A Guide for Higher Education Faculty. Lawrence Erlbaum
Murray M. (2001) Beyond the Myths and Magic of Mentoring: How to Facilitate an Effect Mentoring Process. Jossey-Bass.
Zachary, L.J. (2000) The Mentor's Guide. Jossey-Bass. 2000
*Kram, K.E. (1985) Mentoring at Work. Developmental Relationships in Organizational Life. Glenview, IL. Scott Foresman and Company
Dr. Chauvin has disclosed she has no relevant financial relationships.