Lawrence "Hy" Doyle, EdD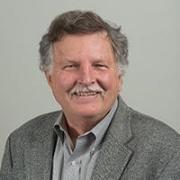 Lawrence "Hy" Doyle, EdD, is a faculty member at the Center for the Study of Latino Health and Culture, David Geffen School of Medicine. He completed his EdD in educational leadership at the University of California, Los Angeles. From 2007 to 2016, he was the Executive Director of the UCLA PRIME Leadership and Advocacy program at the David Geffen School of Medicine. From 2014 to 2015, he served as the Chair of the American Educational Research Organization's Committee on Diversity and Equity. Dr. Doyle has been a representative on Association of American Medical Colleges committees including Educational Affairs and Diversity and Inclusion. He has also served as a principal investigator on multiple Health Resources and Services Administration grants focused on minority medical education and summer medical and dental education programs. Dr. Doyle has received numerous honors and special awards for his work.
What does inclusive teaching and patient care look like?
In this professional development byte, Dr. Doyle discusses how teachers can integrate their students' diverse backgrounds into medical education. In addition, he proposes that the relationship between physicians and patients is key and requires listening skills, a sensitivity to the need(s) of a patient and the necessity for clear communication. Dr. Doyle poses the question of whether MCAT scores are a good assessment of a person's potential.
At the end of this professional development byte, you will be able to:
Understand how to apply approaches to diversity to work with learners
Apply listening strategies when teaching or working with patients
Watch this professional development byte:
Dr. Doyle has disclosed he has no relevant financial relationships.