Peggy A. Weissinger, EdD, MBA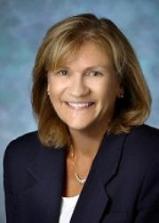 Peggy A. Weissinger, EdD, MBA, is the Associate Director of the Center for Innovation and Leadership Education at Georgetown University Medical Center (GUMC), the inaugural director of the GUMC Teaching Academy for the Health Sciences and the Associate Dean for Educational Scholarship. She additionally serves as the Co-Director for the Office of Educational Scholarship, Co-Director of the Medical Education Research Scholar Track, and is an Associate Professor in the Department of Family Medicine. She has been a Medical Education Research Facilitator for the American Association of Medical Colleges (AAMC) since 2011 and is the northeast regional director of the AAMC Leadership program.
Formative assessment: Not all assessment has to be graded
"When we think about evaluating learning, most of us think about examinations, but there are other methods of assessment – non-graded 'spot checks' that provide feedback to the students and to you." - McKeachie, Teaching Tips (1999)
Formative assessment or "spot checks" have proven to provide invaluable information to both the student and the faculty member in a short period. They can be individualized for level of difficulty and limitations in time and resources.
At the end of the professional development byte, you will be able to:
Explain the difference between formative and summative assessment
Use different approaches to formative assessment
Watch this professional development byte:
Resources
Dr. Weissinger has disclosed she has no relevant financial relationships.