Kimberley Barker, MLIS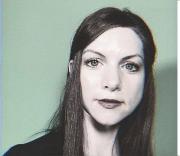 Kimberley Barker, MLIS, is a Librarian for Digital Life working in the Claude Moore Health Sciences Library at the University of Virginia. She holds a BA in English Literature from Furman University and a Master of Library and Information Science from the University of South Carolina. With over 18 years of experience as a librarian, writer and presenter, Kimberley is enthusiastic about the opportunity to communicate important information in clean, concise and easy to understand ways. She has written and presented (in-person and digitally) on topics such as digital privacy, the Internet of Things, presentation design, online identity, reputation management, altmetrics, augmented reality, virtual reality and data visualization.
Digital identity: Understanding, protecting and knowing its importance
This professional development byte discusses digital identity and important considerations to bear in mind when engaging with social media including Facebook, Twitter, journal clubs, etc. This byte also covers key elements of building a healthy digital identity, issues to consider and tools such as Altmetrics and Orcid.
At the end of this professional development byte, you will be able to:
Understand digital identity
Apply strategies to manage your digital life
Watch this professional development byte:
Resources
Kimberley Barker has disclosed she has no relevant financial relationships.