Sheila W. Chauvin, PhD, MEd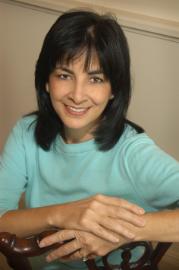 Sheila Chauvin, PhD, is the founding Director of the Office of Medical Education Research and Development, School of Medicine and the Academy for the Advancement of Educational Scholarship, and a Professor at the Louisiana State University Health Sciences Center in New Orleans. She is an author and national director of the Leadership Education and Development certificate program that is affiliated with the Association of American Medical Colleges. She has 42 years of professional experience and is well-known for her expertise and achievements including in educational research, teaching and learning effectiveness, faculty development, curriculum and educational program development, development and implementation of assessment and evaluation systems, educational leadership and change processes.
Curriculum mapping: Practical strategies for enhancing learning and teaching
A curriculum is a set of courses and experiences centered around certain program entry and exit criteria. A curriculum map is a visual representation of the curriculum including courses, content, skills, experiences, assessment and program evaluation. The map brings coherence to the curriculum, it opens up communication between teaching faculty and enables the curriculum to be transparent to all stakeholders (including faculty and learners).
At the end of the professional development byte, you will be able to:
Identify a curriculum map
Relate components of a curriculum map and apply to the EVMS curriculum
Watch this professional development byte:
Resources
Jacobs H.H., Johnson A. The Curriculum Mapping Planner: Templates, Tools, and Resources for Effective
Professional Development. Alexandria VA: Association for Curriculum Development and Supervision,
2009
Harden R.M. AMEE Guide No. 21: Curriculum mapping: a tool for transparent and authentic teaching and
learning. Medical Teacher. 23:2, 123-137
Malik A.S., Malik R.H. Twelve tips for developing an integrated curriculum. Medical Teacher. 2011; 33:99-
104.
Matveev A.G., Veltri N.F., Zapatero E.G., Cuevas N.M. Curriculum Mapping: A Conceptual Framework and
Practical Illustration. (2010). AMCIS Proceedings, 515. Accessed online.
Dr. Chauvin has disclosed she has no relevant financial relationships.